How To Make Money Online Using Amazon FBA – Private Labeling Your Own Products

Yuli Azarch | November 1, 2015 | No Comments on How To Make Money Online Using Amazon FBA – Private Labeling Your Own Products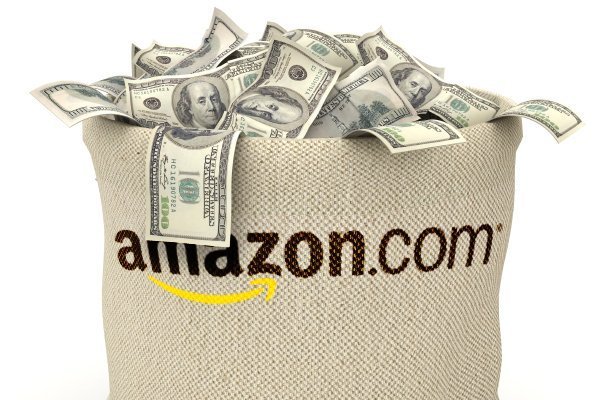 I will start sharing slowly on the blog some of the methods I personally use online to create an online income. I believe this will be able to help people who read the blog on getting inspired on the different methods you could use to build up an online business and your laptop lifestyle, and get more freedom to your life, and different ideas as well.
In this post, I will share a method that I do not make money from yet personally on a monthly basis, but rather something which I believe in, that will be able to provide me a very large online income in the coming years, a project which I took on slowly in the last months and is still in the making for myself and is still at a very young stages. The method is using Amazon FBA for selling your own Private Labeled products.
I would want to share more info about the method, how I learned it, what I have done so far, and I'll be sharing some insights and lessons, as well as mistakes which I was able to do until now.
What Is Amazon FBA? What Is Private Labeling? What Am I Even Talking About?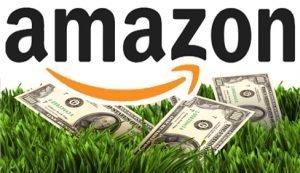 To help you understand what I am referring to, let's see what is Amazon FBA and what is Private Labeling.
Amazon FBA is Fulfillment By Amazon. It is a fullfilment service that is offered by Amazon. Copied from Amazon website is the best description "You can leverage our fulfillment networks and expertise so that your customers and your business benefit. You send your products to Amazon fulfillment centers, and we pack and ship them and provide customer service.". Basically, Amazon does everything to you in this service! After you ship out the products to their fulfillment centers, they will handle all of the shipping, all of the customer service, and is a complete service Amazon offers to you, for a certain amount of fees.
Private Labeling is the process of taking a generic product, and branding it under your own brand. You control everything in the product, and it gives you a lot of force to change things and control the process, rather then selling set & fixed products, and it is also giving you the freedom of being the owner of a brand that you can build up. "Private-label products or services are typically those manufactured or provided by one company for offer under another company's brand."
How To Learn It?
I personally used two learning courses myself in order to learn this subject. It is also best to have a training course or a coach explain to you things, so you can avoid all of the potential mistakes that you can do, as well as speed your results up, it is well worth the investment. I wouldn't recommend just going at it by yourself, if you have no experience or knoweldge, because you'll most likely fail. For the training courses, I went through two courses myself to learn the subject, and they are called:
1. ASM – Amazing Selling Machine
2. DSD – DS Domination Genesis
I would recommend with going with training course #1, I think ASM is a wonderful training course, and really gives you a step-by-step process which can be the perfect course for a beginner and an advanced person as well, where you can learn the whole business from scratch, and how to implement every step of the way. I would recommend course #2 DSD less, as I think it is less in depth, and gives you less tools to succeed, as opposed to ASM, and will give you more of an overview and explanation of this business.
Things That Excite Me About The Business Model
1. Automation! I simply love things that can be automated. In this business model, after you are doing your initial work, and passing through the loops that you will have to pass as with every business, there is a lot of automation to kick in. Amazon FBA takes care of all of the shipping & returns for you, as well as a big part of your customer service.
2. Scalability! If you will have one product that works well for you, it is very scalable as opposed to other business models I ran into. I can easily see how you can reproduce the whole process, and launch more products, or build up your brand, and can scale it to very high levels.

3. Control! I am the one in control of my brand. It is my brand, I decide it's vision, it's calling, it's products, the pricing of the products, the suppliers which will source, the value & customer service offered to the customer. By having this control, you can leverage it a lot and take it to new highs that couldn't be achieved if you did not private label a certain product.
My Amazon FBA Private Labeled Product
There are many steps in the process in order to get your amazon product up. From sourcing the product, doing the proper research, making designs, marketing & more. I will not touch on that in this post. I would like to share and present my Private Labeled product. I strongly believe in choosing a product that you are highly passionate about. Let's lay out the truth: It is really hard in business. It is going to SUCK most of the time. You will have DOUBTS. FEARS will come up. You will suffer and go through hard times. In order to do it over a long period of time, and to make it sustainable, and having the mental energy to go for it on a long-term basis, doing something you are passionate about can help you out a lot, as opposed to choosing to deal with something you are not passionate about. This is true for choosing a product on Amazon, as well as any other endeavour you touch I believe. If you don't love it, if you are not enjoying it, then why do it? You will probably give up.
Me? I am passionate about Essential Oils. I am an avid user of Essential Oils myself, and through my research and passion, I came to launch my own brand of Essential Oils. The brand's name is UpNature, and the first product I launched is Peppermint Oil. You can check out the product on Amazon by clicking here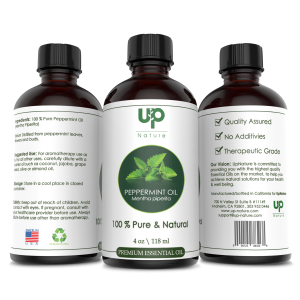 What do you think of this method to make money online? Share your thoughts below.