From Failure to Helping Thousands of Startup Founders, with Rob Walling.

Yuli Azarch | August 26, 2019 | No Comments on From Failure to Helping Thousands of Startup Founders, with Rob Walling.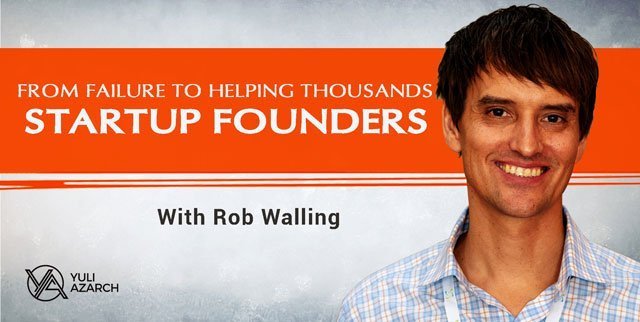 "It is good to put your back against the wall and fight your way forward — Rob Walling."
Watch the Interview Below:

Listen to the Interview Below. 
Rob Walling is a serial entrepreneur, podcaster, author, and angel investor. He has started and sold multiple companies, the most recent being the well-known application Drip. Rob is also the co-host of the Podcast called "Startups For The Rest of Us", as well as the co-founder of the first start-up accelerator designed for bootstrappers called, Tiny Seed. 
He has been helping bootstrappers since 2005 and along the way, has written three books (including two best-sellers), given thousands of talks and conferences around the world and published more than 400 essays (https://robwalling.com/blog/). Rob also co-founded one of the largest conferences for bootstrap entrepreneurs called MicroConf.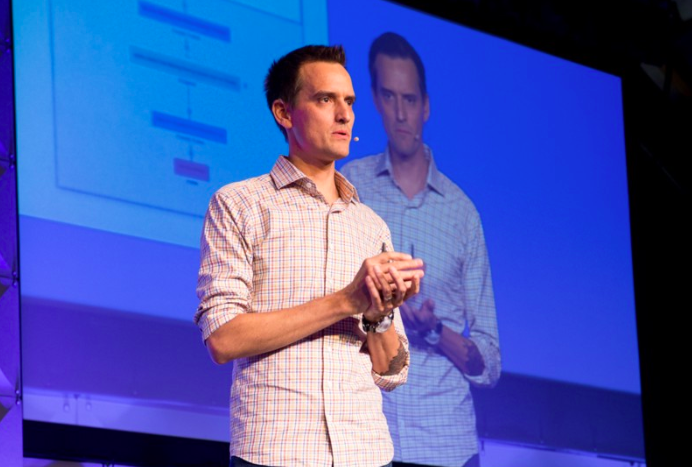 What We Discussed About? 
Learning and Teaching from Experience.
Out of all the different things Rob Walling does, he enjoys teaching the most. He started blogging in 2005, wrote books in 2009 and 2010, started podcasting in 2010, and giving conferences in 2011. Although the educational field has not been the most lucrative for him, Rob said that it is the most fun because he feels part of a community.  
"Where I make the cash, is from the companies I start"
He acknowledged that the revenue from his companies is what allows him to have the time to do all the educational stuff, but also give him the right experience to teach. Rob has built company after company, so he has learned from the process and also extracted good topics for his books and podcasts. 
He also said that although he likes going back and forth, being a founder is very hard. 
Rob Walling's books.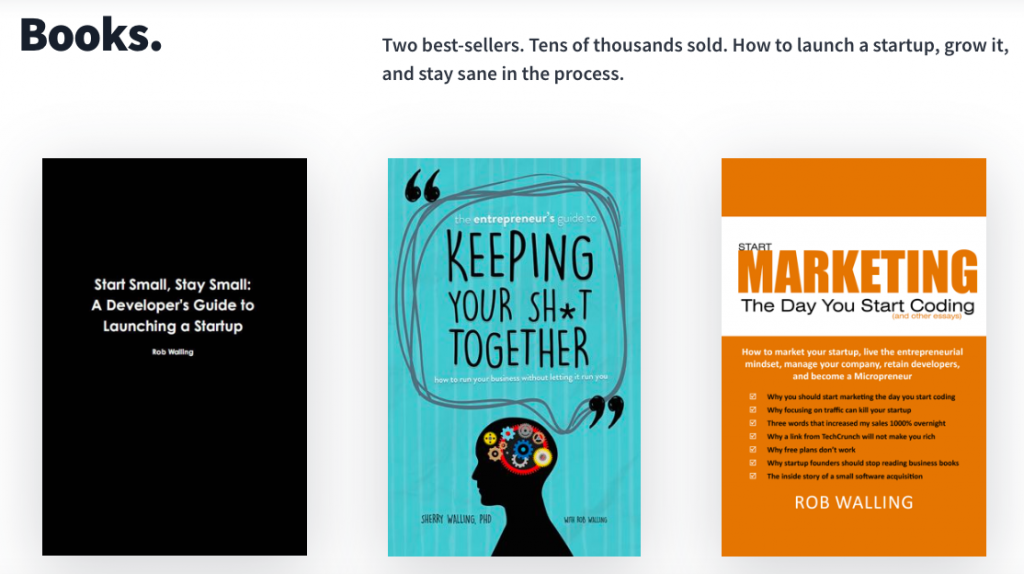 Rob Walling's Background.
When Rob Walling learned how to code since he was young. He became a software developer by training. After graduating, he worked in construction for two years as an electrician, but soon he realized that it was not his thing. 
Rob thought that software development could be a way out, so he became a salaried developer. For him, it was fun to build things for other people, while getting paid. But after two years, he got tired of doing it for other people. Soon, he then started thinking about how to create something for himself and stop trading dollars for hours. 
"I started to build and launch software products on the side but most of them failed"
He started his first bootstrap startup in early 2000, where there was no blueprint or podcast on entrepreneurship. By that time, he failed and failed again. After trying for a while, eventually, he managed to have minor successes; some of them in software, an e-commerce website, and some info-products and eBooks that he was marketing. 
It was that portfolio of products that allowed him to leave the full-time rat race. He still remembers a morning, late December 2008 or early January 2009, when he woke up and realized that he did not have to work for anybody else anymore. 
Buying Your Own Time. 
The day Rob Walling became a full-time entrepreneur was one of the most memorable and best days of his life. He said he woke up, got a cup of coffee, then he sat down on his computer, looked around and thought: "I don't have a boss, I don't have a client, this is unreal". 
At that time he had a whole portfolio of products. He had nine small products that were making him $10,000 a month on profit. That was all he needed at that time. He fell he was "semi-retired" and working 10-15 hours a week. He was making passive money for a few months until he got bored. According to Rob, if you are a motivated person you would want to do interesting things. 
What he essentially did was to buy back his own time, so he did not have to work for his business/products. Then he started doing the things that interested him the most. In 2008-2009, he realized he had enough experience and knowledge in his field because he had his blog well established from a long time and had a lot of people asking him questions. Because he owned his own time at that point, he wrote his book, started podcasting, and conferencing. 
It took him two to three years to really focus on the teaching. In 2011 he decided to take it to the next level in terms of income and challenge. It was then when he acquired the SaaS app called HitTail. 
"My goal in 2011 with the [HitTail] move was to make six-seven figure income".
Acquiring vs Creating.
It took Rob Walling a few months to find HitTail. He looked everywhere, he made use of his network, looked at some platforms, and watched some forums. Eventually, he decided to send cold emails to 50-70 companies from a list of startups and got 5-6 replies.
Rob prefers acquiring an app than creating one from scratch. According to him, it is better to acquire one, even if you a master coder and if you really know what you are doing. Rob estimates that it takes at least 12-18 months to build something people want. He considers that building something from zero is very hard work and not fun at all. 
"Building something from scratch takes forever, it is so painful"
For Rob, the creating process is the hardest part of any business. There is a huge amount of uncertainty and founders go through a lot of pain and agony. He prefers to avoid that and just focus on getting the product and make it "market fit". This approach allows you to build something that people really want, much faster. 
Rob used his first savings (about 11,000 US$) to buy his first business back in 2006.  At that time, the program was only generating a few hundred dollars a month. But he was able to scale it, to generate three or four thousand dollars a month. That success was a game-changer for Rob. With experience under his belt, he became confident that he could scale any business.
By the time he got HitTail in 2011, he was pretty sure that he did not want to build something from scratch. He had managed to save about $30,000, so he put all his business life savings, everything he had worked for and I bought it.
For more information on buying, growing, and selling HitTail, check Rob's blog.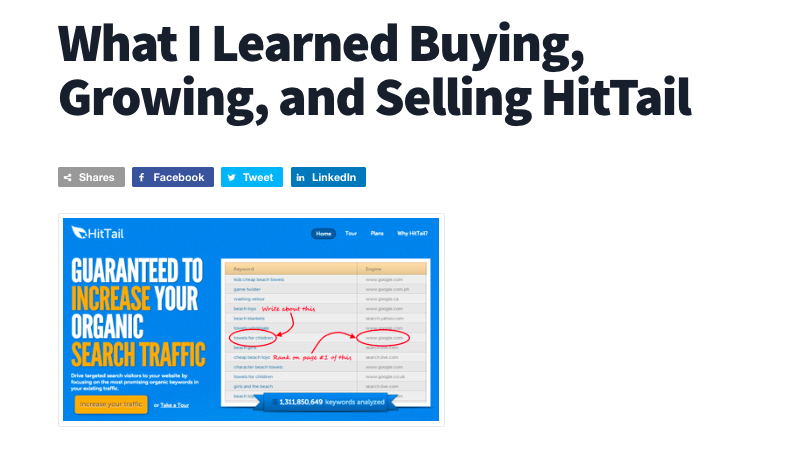 Put Your Back Against The Wall.
Rob Walling confessed that he felt disconcerted and scared, just after acquiring HitTail. But at that moment, he put his back to the wall and fought his way forward. Right after, he started working 10-15 hours a week for a few months to accelerate the growing process. He said that there are some periods where he does the 4-hour work-week, but then he gets bored and starts working normal weeks of 30-40 hours a week. 
Rob bought HitTail ten months after having had his second child. He knew he had to make it work and he had to do it fast. So he went right away from working 10-15 hours a week to 60-hour weeks. Rob spent days and nights on it. But just after two months of hard work he cut it and went back to normal. 
Rob has never done things that he would consider risky to himself or the wellbeing of his family. So feeling that he had his back against the wall after acquiring HitTail, helped a lot. 
"Growing multiple products at the same time without the whole staff to run them is very very very hard"
He acknowledged that he can only focus on growing one business or product at a time. His approach is to work hard for a few months, in the beginning, to get traction and then ease off a bit. Rob does not believe in working long hours.
To Start Something From Scratch. 
Although Rob admitted that he likes to start and do new things, he gets bored of doing the same thing over and over. For him, everything is about creating and learning. Those are the two things he believes, he needs to be happy. 
Rob thinks creating something from scratch is cool but doing it over and over again is not. That is one of the reasons, he does not want to start a business from scratch anymore. He has done it way too many times.
Rob Walling also believes that it is a lot of struggle and he is not in a position to suffer at the moment. He confessed between laughs that as a second or third-time founder, one might think that it is going to be easier to build a business from scratch. But opposite to what is thought, it might even be more difficult because it is harder to put in the hard work when your back is not against the wall.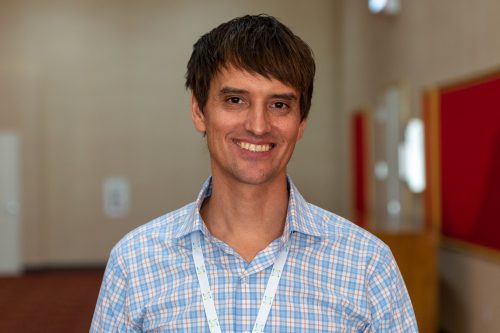 Building Drip, Another Success. 
In 2012, HitTail was growing well and was becoming a very lucrative SaaS app. Rob admitted that, at that time in his life, it was not just about the money, it was more about building his confidence, abilities, and experience. His focus was more on growing as a person. 
According to Rob Walling, HitTail got to the point where it was becoming a low-priced tool. So he got engaged in a journey to build a little app on the side to help them with the marketing. 
Once they got the basic tool, they started wondering why not to take it to the next level and make it a business on the side. So he got engaged in the creation of "the side app" called Drip, where he actually became more interested.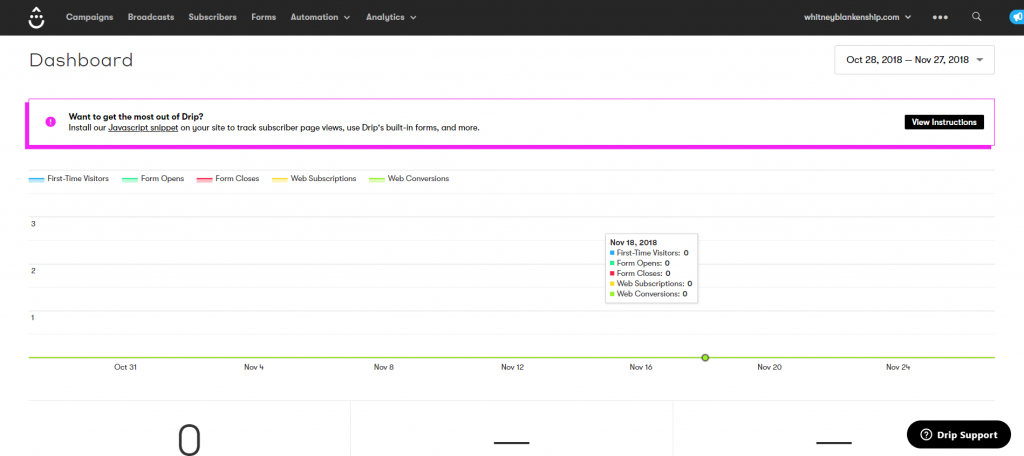 Rob never had the intention to build such a business from scratch, but he and his co-founder found a huge gap in the market. They succeeded because they found the niche between the very expensive and complex products and the cheaper but more simple products.  
"We were way easier to use, less expensive , starting $50 per month, and had the integrations that people really want" 
Finding a Market Fit.
According to Rob, they built Drip on about 4-5 months, because it was a very simple product. They got some early adopters and had an email database of about 1,000 people that could be interested in the product.
At the time they launched Drip, it was making $7,000-8,000 revenue a month. But they wanted to scale it even more. After sending more traffic to the website and offering trials, they did not manage to grow beyond as expected. 
"We hadn't built a product with market fit yet, we hadn't built anything that people desperately needed" 
People kept telling them that their product wasn't different than other cheaper alternatives. Rob got into conversations with the existing customers and people that were leaving the product, to find out what they really needed. 
So people started telling them their needs and feedback on the actual product. They started to pivot based on people's recommendations and within 3-4 months, the business started to turn itself around. He even stopped marketing because the product suddenly became a product-market fit.  
According to Rob Walling, it was not a one-day process, it took them 7-8 months after launching to get the product right. But it was really around 15 months to find the market fit. Rob said that it was a scary process. He was putting all of his money from HitTail into Drip and he was not even sure if they were going to do it all the way.
Start Marketing The Day You Start Coding.
There are two things that helped him keep going and believe in Drip.
Firstly, he was marketing the day he started coding. Rob believes that this is usually forgotten by founders but it is key to the process. He has written about 170 pages of a free e-book called "Start marketing the day you start coding".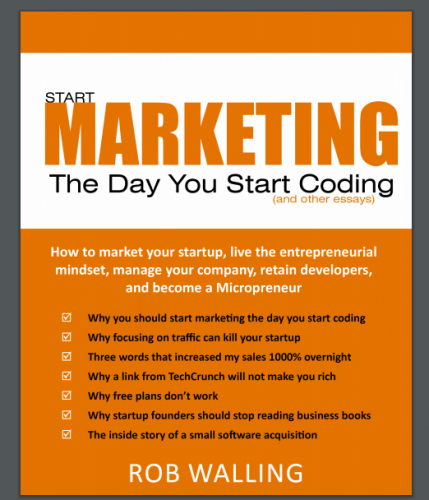 Rob Walling started promoting the product on social media, podcasts and shows the same day the developer started coding. According to him, this was key to figuring out what people really needed. Also, it helped him to build a list with emails of people that wanted to hear more about the product. 
"the first time I launched a product I did not have enough confidence in myself so I shut the product to early" 
After so many startups, failures, and successes, Rob had the confidence to keep going. He also had the money to pay his bills and he did not need to work weekends and holidays.
The Stairstep Approach to Bootstrapping.  
Rob shared with us his Stairstep Approach to Bootstrapping. This is the process that Rob has followed and is also what he has seen in other successful people. According to Rob, it might be a slower process compared to other approaches, but it is a more linear, repeatable, and reliable path.  The Stairstep can help you get to the point where you can build more profitable businesses.
Create a simple and small first product. 

Have a simple marketing plan. Take a single traffic source. For example SEO, an app, WordPress plug-in, or even Amazon or Shopify app store.

Have a single sale product that can make you $2,000 a month. 

Repeat the process one or two times.

After repeating it a few times you can get 4-5 word press plug-ins that buy back your time.

Take that time, the confidence, the experience and some of that money and step up and do what you really want to do.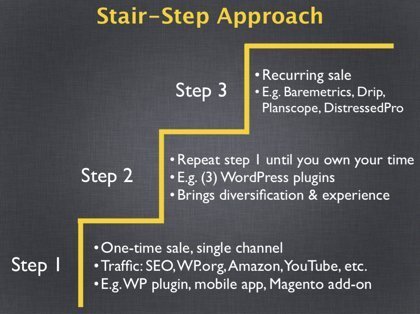 Rob's Biggest Failure and Lessons. 
Rob Walling acknowledges that his biggest failure as an entrepreneur was with Drip. They launched the app but did not have a product that was market fit. He thought that by having more developers, he would get there faster. Nonetheless, some unexpected payments and expenses came through and got him to a critical point where he only had money to cover 45 days more of payroll. 
As a bootstrapper, he had always been extremely efficient and conservative with his cash. He had never gotten himself into a position where he had a burn rate (where your expenses are larger than your revenue). Rob remembers that period as a very stressful time. He did what it took but worried about money for about 4-5 months. 
Rob learned a lot from what he considers the biggest mistake of his entrepreneurial career. He draws a few lessons from it:
He recognizes that he should have hired one less developer. 

Rob learned that finding product-market fit, takes longer than expected

He recommends to stress less and troubleshoot more because, in the end, everything is going to work out. He learned to be more realistic and not stress out all the time. 
"I should have been more realistic about saying what is the worst-case scenario, how bad would that actually be?"
Rob said that after exiting Drip and now doing TinySeed, he is way less stress than he has ever been. He has learned that how one feels is a state of mind. Now he knows that is very important to not focus on only one solution. 
He has also developed much more confidence in himself. This helps him cope with more complex issues and remaining cool about it.
Selling Drip 
After getting product-market fit, Drip started growing faster than anything Rob had ever worked on. So they started getting into lists such as top tens and email marketer providers. They even became listed as the number 11 marketing automation provider by Market Share.  Eventually, Rob stated to get inbound emails of people interested in acquiring Drip. 
At the same time, Rob and his co-founder grew to a point where they were running short on cash and which was hurting their growth. Rob could not hire fast enough and handle everything.
"We were a bootstrap company growing in a venture-funded space"
The acquisition allowed us to keep working on Drip with more funding. Drip got acquired by LeadPages which raised about $38 million in funding. So it almost allowed them to do a kind of reverse race where they did not have to raise any money but they had venture funding at their disposal.  
According to Rob Walling, the acquisition itself was agonizing, but he is convinced that it was a strategic sale. Selling Drip was like a successfully achieved milestone. He was super happy and took him a few weeks to go over the stress of the acquisition time because the process itself was too demanding. But he was happy to look into his bank account and see more money than he had ever had.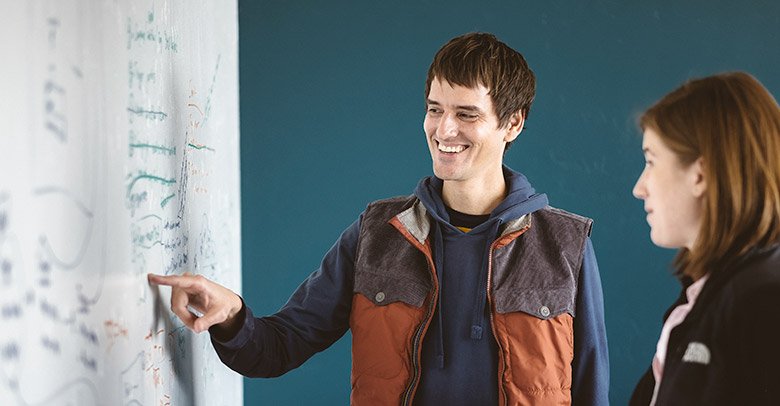 TinySeed 
"I am not anti-VC funding but I just think capital efficiency is the way to go"
TinySeed is the first star-up accelerator designed for software founders, who typically bootstrap. Rob had been bootstrapping his whole life and knew tons of bootstrap founders that did not have the time or the resources to succeed with their business. Back in 2011, Rob started wondering why there was no accelerator that just builds a profitable business. 
Last year this topic came up again and his co-founder Einar Vollset came along with financial expertise. Rob and Einar tried and successfully raised a few million dollars for the first round. TinySeed invests mostly in SaaS. He is just doing what he has tried to do for 14 years already, to help more people to build businesses that bring them freedom.
TinySeed is that little help that bootstrappers need. The accelerator runs batches of 8-10 companies and the work is totally remote. They are a few months into their first batch already. 
Rob decided to engage in something completely different like TinySeed because he wanted to focus on helping the community. He did not want to start a new company because he had done it many times already and it didn't sound interesting to him anymore. Because he had been giving advice to the community through the podcast, the blog, and the conferences; for him, the next level is to nurture them for a year. 
In addition, there are no accelerators that are doing what TinySeed does nowadays. There is a fund called Indie.vc that is an arm of a venture fund that has been on for three years already but it focuses on funding business at a later stage. Rob has tried to build TinySeed in a way that is founder-friendly because he himself has been a founder his whole life.
After many months of work…TinySeed is now accepting applications ??? https://t.co/9YQltaVWbT

— Rob Walling (@robwalling) January 18, 2019
Adopting SparkToro's Open-source Terms of Investment. 
Rob is an investor in Sparktoro, which was founded by Rand Fishkin, a mentor in TinySeed. Rob confessed that they adopted the open-source terms of investment of Sparktoro and adapted them as the TinySeed terms. 
How does it work? 
You raise money. 

You set a salary for the founders

Distribute profits pro-rata to investors or to re-invest in growth.
Last Words and Recommendations.
Rob Walling highlighted that the journey to financial freedom is longer and harder than anyone would imagine. He expected to be financially independent in two or three years and it took him way longer than that. But sticking through the hard times, staying focus, and showing up every day are the key factors for his success. 
"if it was easy, everybody would do it"
His podcast took 9 years to take off. But he kept showing every week, even through tough times. Now the podcast is very popular.
Show Notes.
Thanks, Rob Walling!
Listen to his Podcast "Startups For The Rest of Us" every week. You can also find more about Rob through his website www.robwalling.com, conferences, and blog. Or you can also learn about Rob through his last startup called TinySeed.