Find the Quickest Path to Learning, with Patrick Campbell

Yuli Azarch | October 7, 2019 | No Comments on Find the Quickest Path to Learning, with Patrick Campbell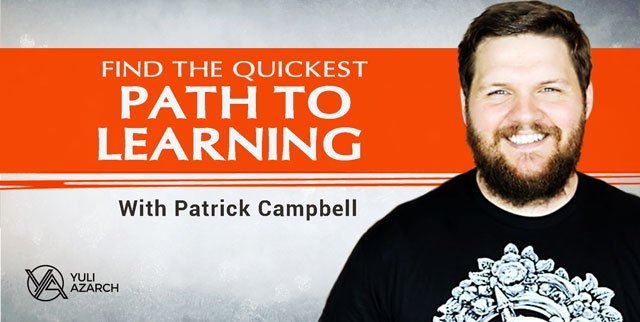 "Find the quickest path to learning" — Patrick Campbell
Watch the interview below:
Liten to the interview below:
Patrick Campbell is the co-founder and CEO of ProfitWell (former Price Intelligence), a platform that helps subscription companies with their monetization and retention plans. Before ProfitWell, Patrick managed initiatives for Gemvara in Boston and he was also an economist at Google.

What We Discussed on the Show. 
Patrick's Early Days. 
Patrick Campbell has a background in econometrics and math. He started working for the US government, but he found it very bureaucratic and moved on to Google. To his surprise, he found Google to be pretty much the same. He felt that it would take a long time to get some interesting things done and he did not empathize with their philosophy. It was later in Gemvara where he got his first taste of price intelligence and he used that opportunity to learn about pricing. 
There he learned that the hard truth about pricing, that nobody knows anything about it, but everybody knows it is important. Because he was not happy where he was at the company, he decided to work for himself.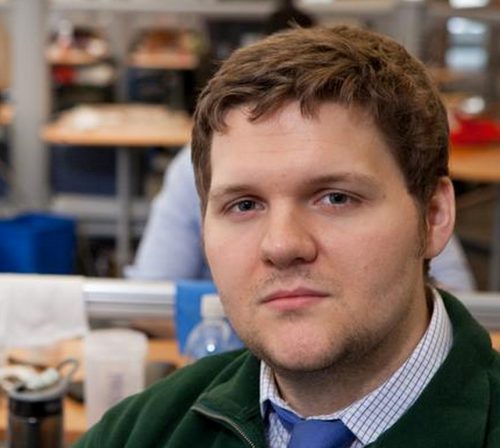 During the past 10-15 years, he has been working on understanding data. The outcome was ProfitWell seven years ago. ProfitWell is a bootstrap company that helps subscription businesses with the difficult part of pricing and retention analytics. They have grown to about 80 people and serve to 15-20% of the entire subscription companies market. "It was not a deep passion, it was more like… hey! this is a [real] problem and no one really has solved it… let's go after it!", said Patrick.
The Evolution of the Product.
ProfitWell started as a software product that collected data and ran it through some analytical features. In the later development stages of the product, the software got more efficient.  They come up with an elegant delivery mechanism for their customers. People were asking for some help to implement and complement some services. So they offered a mix of services and products. According to Patrick, they looked like a consultant agency with the support of the software. 
"Sometimes services is the right product to offer for a particular solution". 
After a couple of years in the market, they built an analytics matrix, which is a free subscription financial matrix product that gives you access to all your business data. With this product, they wanted to gather more data to fix their current algorithm and to start a relationship with a low price point or freemium. This decision really helped fuel their business. They also came up with a couple of other products that helped with revenue recognition.
Now they have a mix of four 100% software products and also a number of other products that have a service component to them.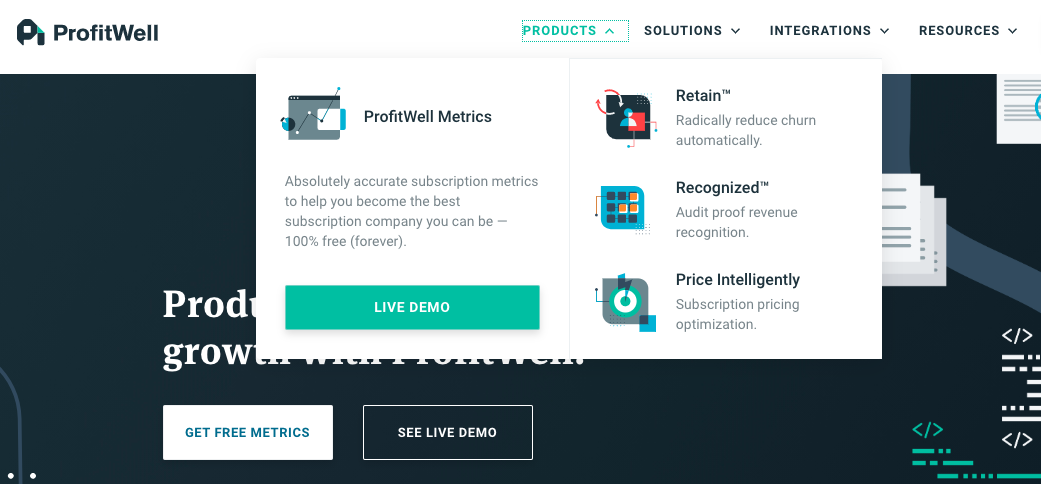 Today, Profitwell is changing how businesses price their products and services. Through technology, they can gather the necessary data of existing and potential customers and determine the true value. They built this solution to help businesses rely on high-quality data instead of competitive benchmarks, "gut feelings", or faulty data. 
Why Freemium?
The freemium model is not new. They have been around since the 80s. The idea is that you provide something that is of value to the customer, either on a limited basis or complete basis, but that you, later on, upsell that customer in another way. 
So, for Profitwell, it was a very useful model because they knew that analytic is a very difficult product to monetize. According to Patrick, people do not want to pay for graphs, they do not know the value of having them consistently. They ended up showing their customers real value with content creation instead of quitting and thinking to do something else. 
We launched ProfitWell mobile for Android and iOS to help you keep up with your metrics on the go. We also included a robust notification system, so you can ensure you're only alerted when big changes take place. Download here https://t.co/FiLXuf4mdz 2/ pic.twitter.com/zn16db2sY7

— Patrick Campbell (@Patticus) September 4, 2019
The freemium model has been very successful for this company. According to Patrick, it is crucial to do a free product or service in a very thoughtful manner. Profitwell invests consciously big amounts of engineering and product resources on continuing to develop that "freemium" product. But Patrick thinks that depending on your business situation, freemium can be very expensive.
Patrick recommends using customer development processes. He believes it is key to understand what your customers want and what is their perception of your product before doing any pricing strategy.
"The free product has to be good, at least as good as a paid product. It can't be bad. Our free product rivals the paid products that are in the market." 
From Price Intelligence to Profitwell.
Patrick realized that their initial name was too specific for what they were doing and that the name was too long. They wanted a more generic name to represent the vision they wanted to serve. Their focus was not only on pricing but on revenue and profit growth as well.
But the process was terrible, Patrick would not suggest changing any businesses name, if possible. 
Although they have changed domain about five years ago, they still have not officially announced the new name. According to Patrick, they had no choice of changing the name but it was the right decision at that time. Patrick had to constantly re-do conversations with the people to whom before he had promoted the first company name before. At the same time, he had to deal with the new-comers that had no idea about the first name. 
They still keep the Price Intelligence product but as a side product. According to Patrick, there is still confusion around the name. He confessed that changing the name is a tough thing. It is not as simple as writing a blog post and twitter. In their case, there are still webpages that don't have good tracking to their new website.
Bootstrapping vs Venture Capitalist. 
Patrick thinks sometimes they don't know some things because they are a bootstrap company. He imagines that he would know more finances if he was on a Venture Capital model. 
But they are a bootstrap company and there are other things they are actually much better, like being a high leverage organization. They are very conscious about the ROI of every event. They minimize risk-taking and the bets they have to make have to be a bit more cautious. 
According to Patrick, both models have a high level of stress. But on a bootstrap company, it is more constant because there is no safety net. In a venture model, you feel the ups and downs that are more pronounced towards the end. For more information on bootstrapping strategies, check from failure to helping thousands of startup founders with Rob Walling. 
Stay bootstrapped? Raise money?

— Patrick Campbell (@Patticus) February 7, 2019
Managing Stress.  
According to Patrick Campbell, "when you are the first-time founder, you are worried about everything and it is not good because there are so much prioritization and decision-making involved, so you end up being on the edge constantly." 
Often first-time founders experience to be tense with people. But according to the most charitable interpretation principle, everybody has a conscious choice to decide how to react and think positively on other people's suggestions. It is very important to protect a relationship and ensure that the temperament and tension do not ruin it.
This principle helps to manage stress. The key to long-term success recommended by experienced founders is not about reducing the stress but about managing it better with employees, with your family, and with the people around.
Final Words and Tips.
One thing that really helped Patrick along his path was to understand what is important for him and what he really wanted to do. Patrick recommends to sit down and be a bit more thoughtful and consistent. He affirmed that he has done plenty of introspection exercises and look forward to being able to spend more time on Profitwell.
Patrick is very conscious of the fact that "wisdom can't be thought, it has to be learned". In addition, he also recommended to "go easy on yourself" and enjoy the process. 
What are some tools for his introspection process and to know his non-negotiables? 
According to Patrick, finding good partners helps him think and keeps him honest. Because he is a solo founder, having disagreements kept his business healthy. According to Patrick, is super tough to be a solo founder so you have to do a lot to keep everything honest.
He confessed he has a couple of different sources to get advice, from advisors to mentors.  According to Patrick, the board is one of the best tools that helped him regularly with his company. 
"You want people to keep you honest and to be your safety net too"
Show Notes: 
ProfitWell

(former Price Intelligence).

Freemium

pricing model
Thanks, Patrick Campbell!
You can find more about Patrick Campbel in www.profitwell.com/our-mission, or email him at [email protected]. You can also find him at www.linkedin.com/in/patrickccampbell/.