From $500K In Debt To Founding Moz and Now SparkToro, with Rand Fishkin

Yuli Azarch | May 20, 2019 | No Comments on From $500K In Debt To Founding Moz and Now SparkToro, with Rand Fishkin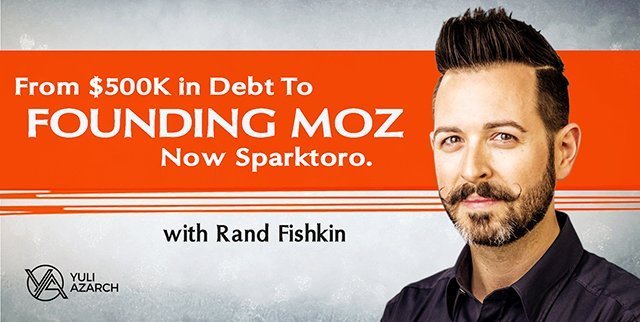 Rand Fishkin is a marketing wizard.
He is the co-founder of Moz, which is a developer of intelligent marketing software, and best known for their SEO tools and resources. In 2018, Rand left Moz and started a new company called SparkToro, which focuses on marketing outreach and influencers.   
He is also the author of the book "Lost and Founder: A Painfully Honest Field Guide to the Startup World" from 2018.
Rand is also an active speaker on marketing and entrepreneurship topics.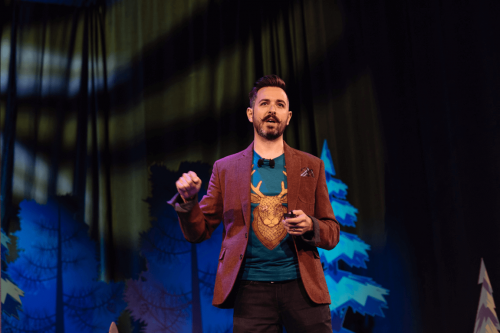 From $500,000 In Debt To Building Moz Into A 40+ Million Empire.
Rand was in debt before starting Moz.
He went from being half a million dollars in debt to being a founder of a company that is doing 45 million dollars in revenue.
Rand and his co-founder accumulated some credit card debt and bank loans early in their marketing consulting years. But instead of focusing too much on the debt, they put their heads down and did the necessary work. They were motivated not to give up and to dig from underneath.
They were able to pay that debt over the next 3-4 years, by shifting the business, from marketing consultancy and web design, to an SEO (Search Engine Optimization) focused business.
By that time he started a blog called SEOMoz, which eventually became Moz. The blog was getting a lot of attention. They were already doing content marketing, to attract people who wanted help with their SEO.
"We were able to pay that debt by helping big customers with their SEO."
By the end of the year 2005, they started to get some media exposure. They had a big hit with the Beginner's guide to SEO, which got them a lot of traffic. Thanks to this initial exposure, he and his co-founder got invited to speak in a lot of conferences.
That was when they felt that they were on to something and that SEOMoz was there to stay. SEOMoz did not stay but transitioned into Moz, one of the most successful marketing tools in history.

Growing Through VC Investments and Losing Focus.
According to Rand, they didn't look proactively for VC (Venture Capitalist) financing until 2009. They had no idea that they were a venture-style business and that they were of interest to some VC investors.
In 2007, Michel Goldberg, an investor from Ignition Partners reached out to them for SEO seminars for many of the Ignition Partners portfolio companies. That relationship slowly turned into excitement from them about investing in the Moz software.
"At the end of 2007 I took over the CEO role, and we become a software-centered company, we raised 1.1 million dollars."
Moz took off over the next seven years. They grew 100% year over year to 30 million dollars in revenue.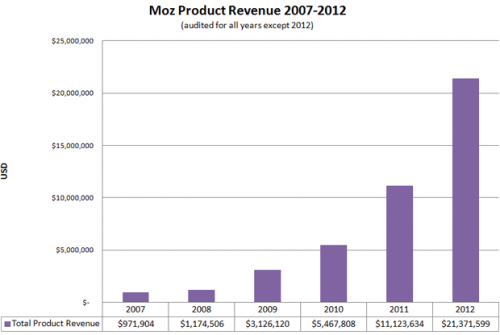 Around 2012 to 2014, Moz was around 50% of the entire SEO software market. But after growing so much and getting a lot of attention, they started to lose their main focus.
Instead of trying to help with SEO, they started to work in many different marketing channels. To fit all those needs, they tried to build software that wasn't necessarily related to SEO. The software was not great, and it wasn't what their customers and audience wanted.    
By that time, their competitors started to stick out, just by focusing on SEO. From 2013 to 2019 the business growth has plateaued to 10%-20% year over year. Today Moz is about 15% of the total market, and the software has improved a lot.
As of 2019, they are focusing on what to build and trying to be high quality for professional SEOs. They have also started getting the right people and with the right attitudes.
New Company, new Challenges.
In early 2018, Rand Fishkin officially left his day-to-day operations at Moz and announced his new company, SparkToro, which is a marketing platform for audience and influencer intelligence.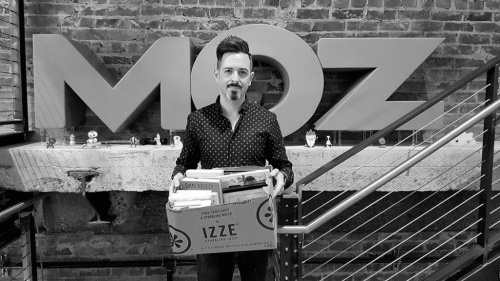 Unlike Moz, which was in the SEO space, SparkToro is in an entirely new area. But it is still a new company. They don't even have a product out yet. They are not sure who their customers will be, and where they'll fit in the market.
Rand and his co-founder Casey are trying to stay focus on the problem that they want to solve, but they know that discovering the right product and customer is a challenge in itself. Rand says that they will have to be very exploratory until they find out exactly who their customer is and how they can best serve them.
According to Rand, they've gotten good early feedback. But it is tough and challenging because they don't have a product publicly available yet. They have no customers, and they are spending capital every month.
"We are giving ourselves as much time as we can to get the product right. Make sure that the people we talk to every week about what we are building are excited about it and want to use it."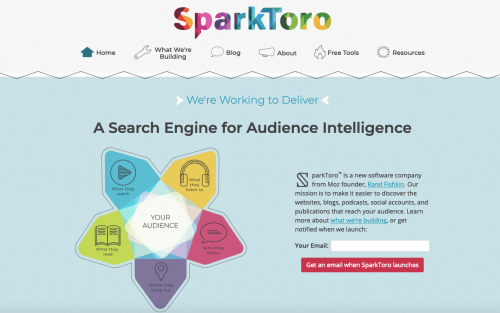 SparkToro: From 0 to 1.
SparkToro came into existence. For Rand, the decision on what to do next was based on different criteria:
A combination of something that was within his strengths and something new and different.

He wanted to continue doing software because it can be scalable.

He preferred smaller companies and teams.

According to Rand, a big team was something that he wasn't prepared for as a leader so he will not do it again. He wants to keep SparkToro smaller in terms of people.

He wanted to do something in the web marketing space. Because it is a space I know well and a place where I can have a lot of reach to the right kinds of people and potential customers

But most importantly he wanted to solve a new problem.
According to Rand, the basic intention behind SparkToro was "let's find an area in marketing that is not solved by other software already, today". They are going more with what is something that existed for a long time that hasn't been solved versus what is something that is emerging as a trend.
"SparkToro is more about solving a problem space that every company and every marketer deals with but doesn't necessarily have a name for it."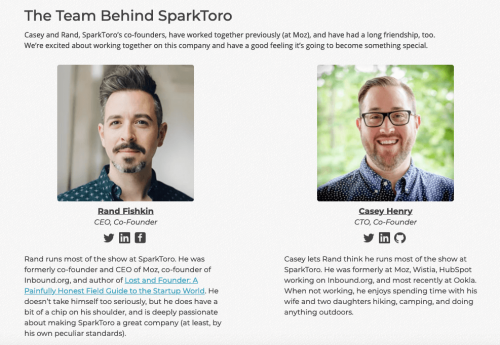 Running Away From The VC World.
Something that Rand didn't like in Moz was the forced binary outcome of the venture-backed model, which is essential either you go for a billion dollars, or you die trying. VCs are looking for these 10x – 100x returns from a small number of their portfolio companies.
According to Rand, when you are venture-backed, you are obligated to scale very quickly. Your goal is "how do we 10x our investor's money in seven to ten years?" If you go slow and steady, you are not going to make it.
Depending on the investment that you raised, you have some controls around the company and with a venture-backed company, either everyone gets rich when the company sells, or nobody does because the company hasn't had an exit yet.

Make $10mm. Crickets.
Raise $10mm. Everyone writes about you. You get invited to all the hot events. Your network goes crazy with congratulations.
This is how we get a culture that trains founders to raise $$ > make $$.

— Rand Fishkin (@randfish) August 13, 2018
For SparkToro, Rand and Casey did a very unusual round of funding. Essentially, they raised 1.3 million USD from 36 individual investors. They raised money as an LLC, where their goal is basically to be able to pay their investors through profit sharing rather than "selling a company." Today, their investors own around 20% of the company.
"We raised money in a profit-sharing LLC structure and with that model comes a very different requirement. SparkToro can be a successful company if it makes a couple of million dollars in revenue in a year."
With this model, SparkToro can chase what it wants, which is healthy profitable growth. They want to participate alongside their investors in being able to share the profits and use them to reinvest and grow.
The Lesson: Know What you are Building.
According to Rand Fishkin, one of the biggest problems in the Tech startup world is that VC is marketed to everybody. Founders think that this is the only path to building a successful tech startup. Actually, it is a terrible path.
If you like building smaller and profitable-growth focused companies, then VC is not for you. If your company is not the number one out of 100, it means you should consider alternatives.
According to Rand, the lesson should be "to know yourself and know what you want to build." Find out what kind of company is exciting for you and then compare that to what is available out there.
"Knowing about yourself, what motivates you, what excites you, what is going to bring energy and joy. Versus what is going to make stress out, anxious, depress and upset."
Aligning that personal structure with other investment structures available is the best way to go.
Rand hopes that people consider alternatives to VC and that it becomes a movement. To start a movement and help people, Rand and Casey decided to open-source their investment documents.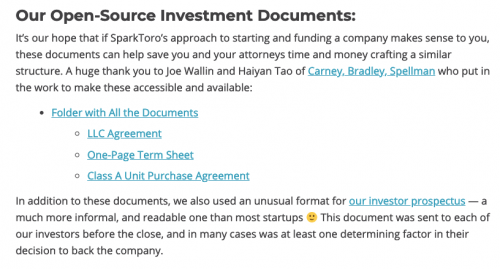 There is a fund called Tiny Seed that started using the SparkToro model to make investments.
Why Being Transparent Paid Off For Rand?
Rand Fishkin is very transparent in his business. He doesn't like the secrecy and information that is not accessible. He believes that it is fundamentally unfair when data is available to some people and not to others.
"I think we should all want fair competition in the marketplace. Google is the biggest traffic driver on the web. If you can't compete because you don't understand how it works and you don't understand the market, it is frustrating and hard."
When he was learning SEO, the topic itself was concealed from the public. His aversion to secrecy made him learn the skill and share it with other people through the Moz Blog.
Although it wasn't something he planned, being transparent turned out to be a huge win for content marketing and building his audience.
Being transparent also helped him write his book. According to Rand, the book Lost and Founder was about the conversations he had with a lot of other entrepreneurs about their challenges and lessons. He became transparent and made private conversations more accessible to everybody.
My new book: Lost and Founder https://t.co/ZIe0cLn1O5 exists to bring transparency to topics the startup world seems scared to tackle:
– Depression
– Layoffs
– Failure
– Why growth hacks fall flat
– Pivoting sucks
– Why MVPs fail
– How much $$ founders+employees actually make pic.twitter.com/6rEMPTqd90

— Rand Fishkin (@randfish) April 4, 2018
Build Something Smaller and Be Better.
Rand Fishkin believes that your definition of success should not be externally controlled or owned. It should be your definition.
"For me, is I have a few big goals, I want to make the world of startups more welcoming to a more diverse group of people and I want to make startups more accessible to different kinds of funding models. I also want more small companies vs. a few big ones. I don't like the trends of big tech monopolies dominating everything."
According to Rand, everyone should agree that small companies, is a better way. With more but smaller companies, the distribution of opportunities is equal.
Rand thinks that that concentration of wealth and power is a bad thing and we all should be looking for more diversity in terms of numbers of companies.
Show Notes.
Thanks, Rand!
The best place to reach Rand is through his Twitter account @randfish.