17 Online Business Tools I Use to Run Two 7 Figure Web Businesses and My Live 100% Remotely

Yuli Azarch | December 22, 2017 | No Comments on 17 Online Business Tools I Use to Run Two 7 Figure Web Businesses and My Live 100% Remotely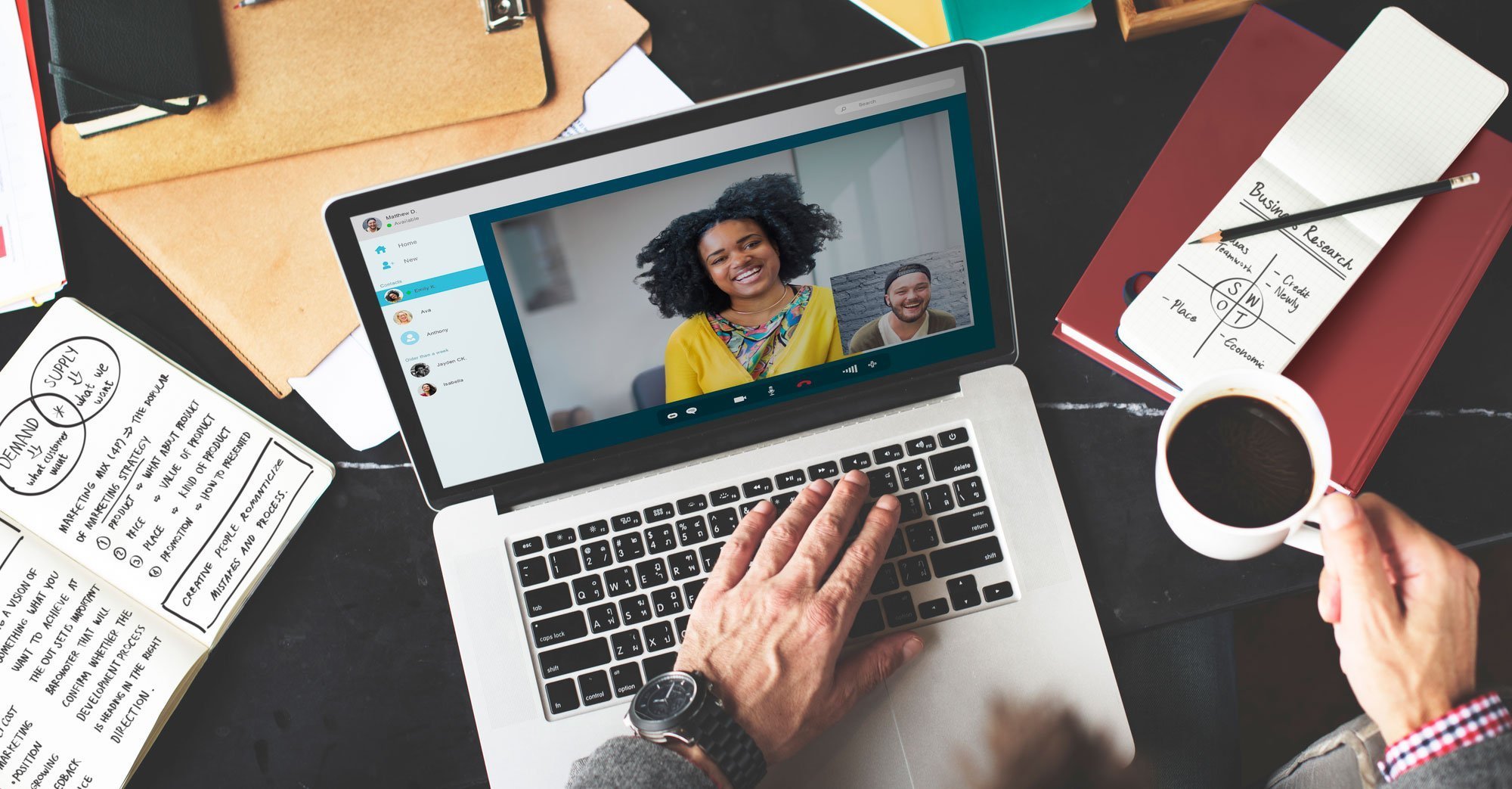 The 17 online business tools that I am sharing with you in this post, are the exact tools I use which help me to lead a 100% remote life.
I can be anywhere in the world and run my online businesses and life regularly. Nothing changes for me wherever in the world I choose to be.
However, this has not always been the case. It took me a while to gather all the tools, software and tricks I needed in order to organize everything remotely.
So in this post, I am sharing everything I have gathered, and hope that some of following online business tools can be useful for you as well!
Lessons from this episode:

1. WorkFlowy  (01:36)
A simple but robust organizational tool that makes life easier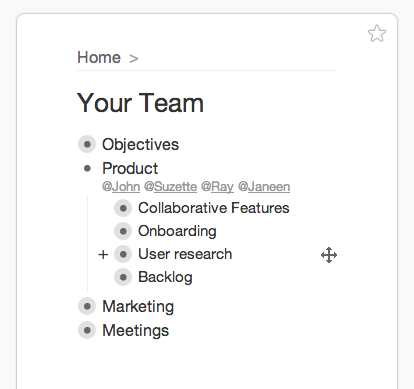 Workflowy is a tool I use to make sure all the thoughts in my mind are all arranged in a systematic manner.  I journal there, write strategies, take notes, plan projects, jot down my goals, set reminders — in fact in this very podcast, I'm referring to my notes in Workflowy!
In WorkFlowy I can make lists (and lists within lists) and add and find items in seconds. It helps me to arrange all of my thoughts in one place. It's a tool I absolutely freakin' love!
2. Asana  (02:45)
An easy to use project management tool to keep everyone on track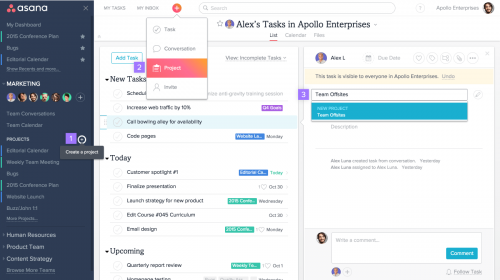 Before Asana I was literally managing all of my team remotely and delegating tasks using email. Yup, as you can imagine that eventually got extremely unorganized and spun out of control. If you're doing it — please stop!
Asana is free to use and a great tool to use to collaborate with multiple people. You can assign tasks, set deadlines, comment…and repeat. I know there are other tools out there, but this tool works well for me and is my project management tool of choice.
3. Hubstaff  (03:51)
Track time and measure remote team performance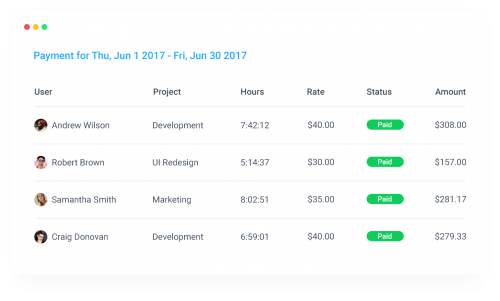 Hubstaff helps me track the time logged in by my freelancers, contractors and employees as they work — and pay them automatically. In the past I was hiring a lot of people but somehow I always used to be in the dark about how many hours they were working, how productive they were and what tasks were getting done.
Especially when you're managing a team remotely this can be a real challenge.
Once I implemented the tool I started noticing who was working and who was not putting in their agreed time, and it allowed me to cut off people who were just not being productive.

Another advantage to using a time tracking tool is that most of them come with automatic payroll. I used to pay people manually in the past, and that is incredibly draining in terms of time and energy (especially if you hire a lot of people). If you're doing it — again, please stop!
Hubstaff tracks time (and takes screenshots of work done) and pays daily, weekly, monthly or however you want to set it up. I strongly suggest using a time tracking tool like Hubstaff, to streamline your business.
4. Slack  (05:17)
Real time messaging and collaboration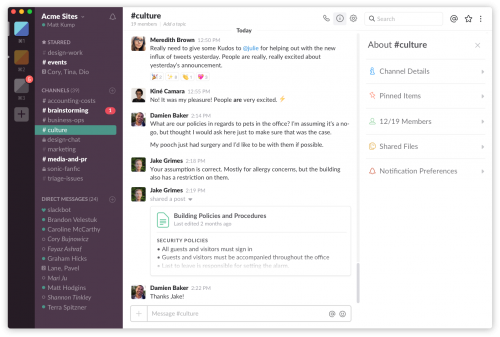 If you haven't heard of Slack, it's one of the fastest growing SaaS companies in the world. Ever since I started using it, I find it to be a highly effective communication tool for collaboration between remote team members.
It's horrible for me to think about how I managed teams in the past using emails back and forth! Even with just 2-3 people, move your communication to Slack.
For me, Slack is my remote office. Everything happens in Slack.
5. ScheduleOnce  (06:13)
Simple app to easily setup and schedule a meeting time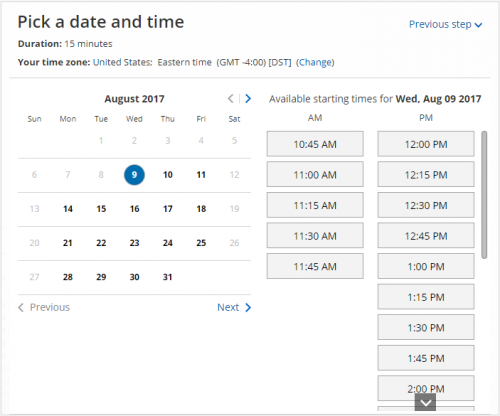 With remote work you're bound to have meetings and calls. It can be a real pain to send a chain of emails to decide when you want to have a call.
The ping pong of emails, to find a suitable time that works best for everyone, can take SO MUCH time! With the ScheduleOnce app, I simply send out a link and the other person can book a time with me, even if it's just a 15-minute call.
There are many scheduling apps out there, this is the one I use, and it costs $9 monthly. But honestly, it's just worth it.
6. Google Drive (07:29)
Easily create, access and share documents from anywhere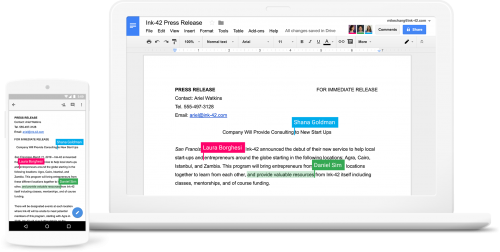 Sometimes all you need is a solid piece of free software which just works. I use Google Drive mainly for keeping documents and spreadsheets on the Cloud, and sharing them with my remote team.
It's also great for more personal documents, like keeping a track of your finances. With Google Drive you're not stuck with documents on your laptop and can access them from anywhere, anytime.
7. Jing  (08:25)
Free software for quick screenshots and videos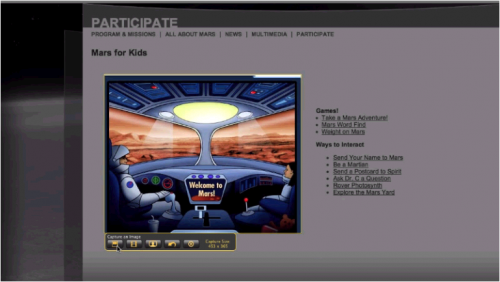 One of the key challenges in working remotely is communication.
To enhance communication in any kind of remote work setting, you'll need to communicate in more ways than just in writing or verbally.

To avoid long chats and conversations, just sending a quick screenshot or video, is a great way to visually get your message across, and easily understood.
Jing is free to use for screenshots and videos that are up to 5 minutes long (usually enough to share an issue or do a quick tutorial)!
8. Sumo  (09:08)
Collect emails and follow up with leads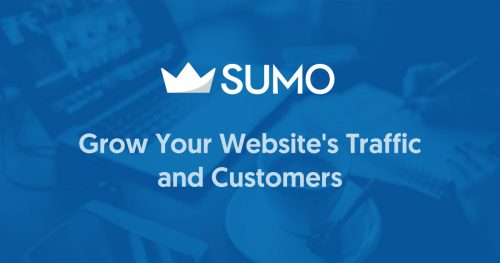 Sumo is a tool I use across all of my websites to collect emails. It's crucial for me to collect emails to keep in touch and market to all of my customers and my lists.
For a few years I was not collecting any emails. Literally traffic was coming in but I was not doing ANYTHING with it.
Really simple to just add to your website, Sumo is a company I love to use to build my email lists and increase traffic to my websites.
9. FollowUp.cc  (10:20)
Never let another email slip through the cracks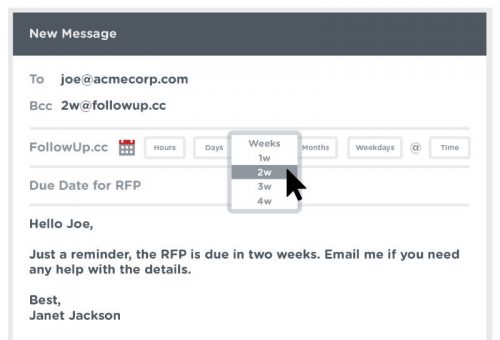 FollowUp.cc is one of the best tools I found to stay on top of email.
Using the tool I can schedule an email to be sent later on. This could mean I can schedule it for the same evening, the same week or even monthly, yearly or for any specific date.

There are times when people may miss your email or not respond. I use this tool to send me a reminder to follow up with a person, perhaps a week after I haven't received a response or any given date I choose.
I pay almost $30 monthly for it, but it has helped add a lot of dollars in my pocket by simply enabling me to follow up with people and selling more. I really don't know how I would handle things without it!
10. Facebook News Feed Eradicator  (11:53)
Eliminate newsfeed distractions in Facebook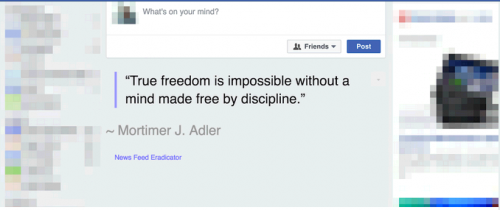 This tool is a plugin I use on Chrome and it basically removes the entire news feed in Facebook.
If you're going to be working remotely, I believe your laptop should only be for work. You need to be disciplined. I use this tool so that when I need to go on Facebook, to answer a message perhaps, I'm not bombarded by a dozen different items on the newsfeed competing for my attention, when I really need to be working.
Facebook New Feed Eradicator allows me to be productive without letting my mind wander. If I do want to socialize using Facebook, I'll do it on my phone — but never on my computer.
11. Skype  (13:16)
The tool I use to communicate, without a phone number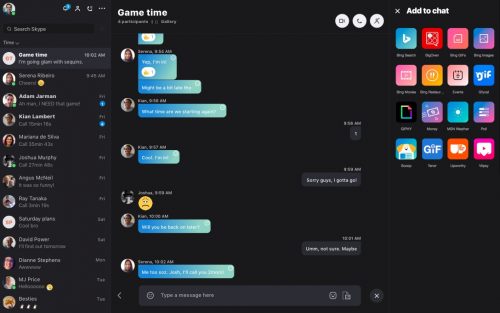 I use Skype for all of my communication and all of my calls. Living a remote lifestyle, believe it or not, I don't have a phone number. It took me over a year to get used to it!
When you're traveling across different countries I usually take the local SIM card of the country that I'm in. But you can't keep switching numbers and keep people informed month to month (or sometimes even less than that!), so I find that Skype is the perfect tool for remote communication.

You can actually connect a real number with Skype, so I do have an actual US number connected with my Skype that I give to companies and clients. So when people call they are connected to my Skype and I am able to communicate with them quickly and easily, no matter where I am. All you need to do is buy credits (which are really cheap) and you're good to go. I just love it!
12. Dropbox  (14:53)
Never worry about losing your files again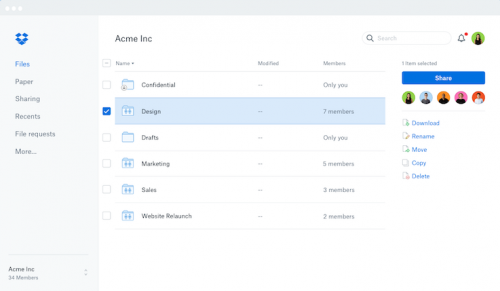 Dropbox is a place to keep things on the cloud. In fact they recently announced that they made a billion dollars in revenue. Holy shit!

When you're working remotely it's really important that all of your information is on the cloud. I actually had a terrible experience with my laptop breaking down while I was traveling in Mexico. You can't begin to imagine how painful it was to lose important data and time consuming it was to redo documentation.
With Dropbox, even if your computer crashes, you simply go out and buy a new laptop, connect to the internet and download/sync all your files from Dropbox. Within an hour you're back where you started from!
13. PostScan Mail  (16:13)
Physical mailing address for those who live remotely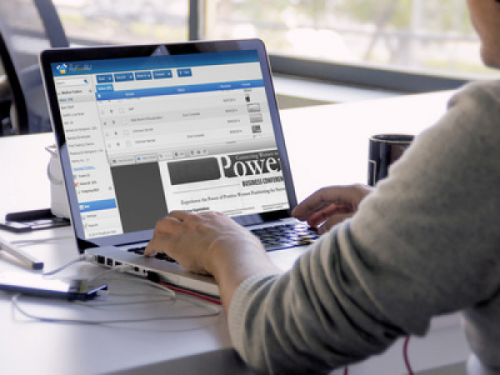 As someone who is traveling for over three years, sometimes you still need a place to receive physical mail. This can be from a bank, companies, shipments etc. I use a virtual service called PostScan Mail that gives me a real address.

I can use this address to open a bank account, people can send mail there etc. And what this service does is it scans my mail so I can read it and they can also forward my mail to any place in the world.
Without a fixed address, if you plan to work remotely, you're going to need a service like this.
14. DokuWiki  (17:39)
Streamlined knowledge-base creation and management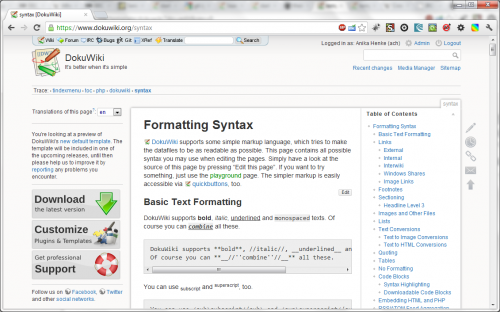 DokuWiki is a free tool that allows the people on my team (including myself) to document processes and how things are done. I like to document everything! Standard operating procedures, project documents, tutorials and more so that knowledge can be shared.

This is actually really crucial. If you're going to be working remotely you need to make sure things are standardized and documented. There are paid tools out there. I personally found them too complex. DokuWiki works great and I can't imagine running my businesses without a knowledge-base.
15. Upwork  (18:44)
Find and hire the right person for the job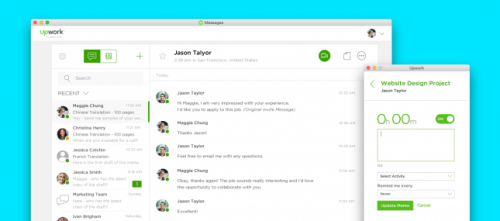 If you're going to run a business remotely, you're going to need to hire people. Hiring is a whole new business in itself. Upwork is a really popular job site to find and hire people.
There are many websites out there but I find Upwork to be the easiest and most convenient. If you're just starting out and need to hire freelancers, virtual assistants, content writers, developers and more, you're sure to find them on Upwork.
16. Momentum  (19:36)
Eliminate distractions when browsing the web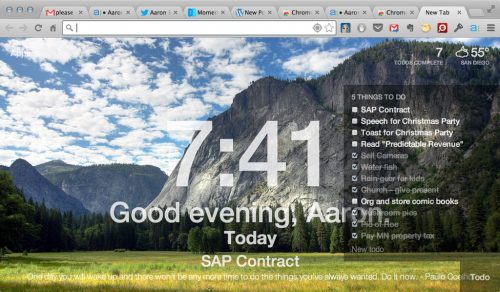 Momentum is an extension that I use on my Chrome browser. Before I got it, every time I opened a new tab I was seeing 6-7 of my previously viewed websites. And quite often by default I was going on those websites — this may have been Facebook, my email etc.

With this extension, every time I open a new tab it asks me, "Good afternoon Yuli. What is your main focus for today?" I get an inspiring quote with a nice relaxing image — and mainly it does NOT allow me to get distracted.
I recommend you add this to Chrome to stay more productive and on track with your to-dos for the day.
17. World Time Buddy (20:23)
Compare time zones easily when planning meetings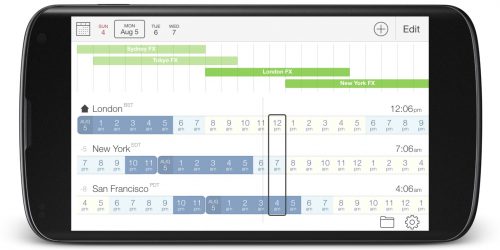 If you're going to be traveling around and working remotely, moving from country to country and from time zone to time zone and you need to have meetings, World Time Buddy is a free tool that will allow you to simply see the time zones across different countries.
When I need to schedule meetings, I can very quickly see the time in Brazil and compare it to the time in Israel or Australia or anywhere in the world. In the past I was Googling this information…don't do it. With this free tool you don't have to.
And that's it for this post!
There are obviously other online business tools I use but haven't had a chance to list them all here. However, the ones I have listed are the top tools that I highly recommend.
If you have any tools you use to make your remote work easier, that you just can't do without, please share them in the comments below.
All the best until the next episode!
Yuli