Top Myths Of Travelling: Finally Debunked

Yuli Azarch | June 27, 2015 | No Comments on Top Myths Of Travelling: Finally Debunked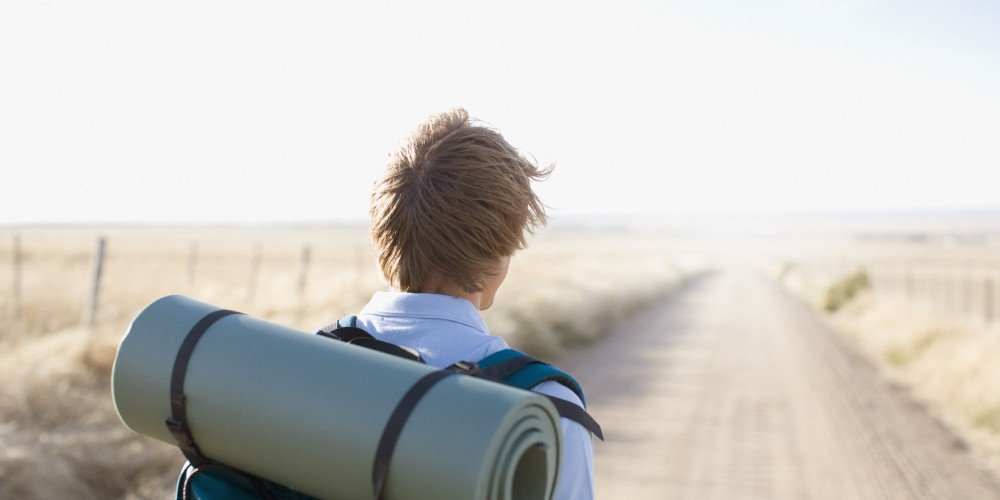 There are many myths or lies that I'm sure you've heard about them in regards to traveling in general.
As I am doing long term traveling myself I'd like to debunk as many myths as possible (At the moment, travelling for 12 months straight already, and not looking to stop anytime soon).
#1: Traveling Is Dangerous. 
This is something that really pisses me off every time that I hear it because it's just wrong. It's just not true. Travelling is safe both for female and male, almost everywhere in the world.  Whatever you see in the news is so irrelevant, and even the horrifying things you may see on the news, are not applicable for regular tourists who just wants to see the world, who wants travel to see a new country and to experience new things.  I even would say the traveling in remote countries in South America & Asia may even be safer than being at your own country whether you're from EuropeUnited States, based on crime reports on those big cities.  On the contrary I find people everywhere to be so good and so kind to me and I've never really had that personal issue where I felt even for one moment and be unsafe.  Using common sense is all needed.  For example: If it's 4 AM in the morning, you are drunk, do not go in a drunk alley. I have been warned so many times of places being dangerous, it is ridiculous, and ridiculously wrong. If you will be plain nice, people will be nice to you.
#2: Travel Is Expensive
Yet again, another lie, which I am assuming something caused by the advertised by all the travel agencies & big hotels, which gives you only one option of going to five star hotels and resorts and makes traveling almost impossible to bring the regular person. There's nothing wrong with going to all of those five star hotels and resorts if you have the money go for it.  However, most of the people who really want to travel and one of the biggest reasons a whole them they say they do not travel eventually, is because they don't have money.  So when it comes to saving money and traveling there are few options you can do one, and still live like a king and enjoy this beautiful world. You can travel on a low budget, and the purpose of this is to show to the regular person that you can do it, even if you don't have big amounts of money, as travelling the world is a big dream that many people have.
Yes you can stay at hostels.  It's an option if you like this environment and it's OK for you, hostels are very cheap. You can do couch surfing actually and stay at places completely for free and you get a different kind of experience. You can rent places for longer periods which is where if you want to live in the high luxury place, it is worth a savings account from because if you stay at a place for some time on one night is going to expensive but if you take it for a week or two weeks you get a deal you can get save yourself money and not only even hostels or hotels but apartments.  I opt for apartments always, because they are bigger then hotels, cheaper, more spacious, has a kitchen, and simply plain better. Many times I get high luxury apartments after I rent them for 2-4 weeks, in the same price per night someone pays for a hostel because he stays there a mere 1-2 nights.
You can also cook your own food which saves a lot of money, or simply get off the tourist track for cheaper restaurants. You can actually fly for free around the world, stay tuned for a post about this topic very soon.
In my case.  Not only travelling is not that expensive. Traveling saves me money because I don't have any car related expenses, I don't have any mortgage expenses. I live earning dollars and I spend in different currencies, such as Mexican dollars.
#3: Travel Is Dangerous For females.
Please note, that I am not a female of course and didn't experience this side fully on my own. I just know many female friends have a fear of travelling, especially alone, because they are females. From my experience, it is completely wrong. When I'm traveling I get to meet many Female travelers actually, there is no difference for the men and it doesn't have to be dangerous for anyone to travel because the stuff just doesn't happen whatever you hear on the news.  They do travel for months over months. You get to meet people very easily during travelling, so you are never alone actually, unless you choose so on purpose. I see so many female travelers who do it solo, I wanted to mention this, because it's a myth, and if you are a female and you have no travelling partners, I hope this will not be a reason of why you do not go travelling.
#4: You Must Know Every Single Information About Where You Want To Go. 
I find it to be wrong as well.  Many times I  go to countries or cities without knowing the language and without even knowing where I'll be sleeping. You can easily get to a place and get a hostel or a hotel for that night from that place easily. You can really go on from there meeting people from your hostel, who speak English, and start moving from there and discovering the place you are at. That's been my preference of experiencing a place many times in fact, because of the variety it's like a new adventure I don't know what I'm getting into.  |
This can be like a new adventure, having some uncertainty and just going full at it with travelling.
#5: You Must Know The Language In Order To Travel In A Country
Again very false.  You don't have to know the language of the current country you're traveling in. Don't get me wrong, if you do know the language, it will benefit your experience. However, it's not a must.  If you can learn a language as well, I think it's amazing, something I always try to do in any country I am at.  I personally traveled in China two years ago. Nobody speaks English there. But still you can travel there because you don't have to know Chinese to do that. There are many tools and tricks you can, such as an application that translated offline from Chinese to English. You can use your hands and use the sign language, which is some-what universal language. You can always use Google for proper research on places, and you can also get to local hostels, who will always have a staff member who knows English, which can help you around the city where you are at with many recommendations.
#6: You Cannot Work Overseas To Fund Your Travels. 
Even if you don't have an online business to fund your travels & lifestyle, which I highly recommend getting there. It's not a must, there are other alternatives, there are always ways to do it. If you want to go long-term you can also get a job to fund more of your travels, if you wish.  Different examples of jobs that I have seen for travelers: Working in a  bar of a hostel. Helping some local organization.  Teaching English. Scuba Diver trainers. Yoga teachers. Working in a farm. Massage therapists, and the list goes on and on.
Usually when you get to many countries, you understand that they are cheap countries and they don't need a lot of money in your pockets, on the travel.  Once you start travelling long term you understand it you know so you don't need a lot of money to travel so you don't have to work full time and you can work also part-time do different things.
#7: Traveling Is Unhealthy And It's Not Possible To Travel And Stay Healthy
I actually believed this for some time as well and that was very unfortunate. I am glad I debunked this myth for myself because for some time I was travelling and I didn't know the right information and I was getting sick when I was travelling. If you learn the appropriate information you will most likely stop getting sick. Stay tuned for a more in-depth post of what I do and my hacks for staying healthy on the road. When I was travelling in South and Central America, I actually just got into the best shape of my life and also got to be the best healthier version of myself and anyone can do it. The best foods ever are available all around the world, and you just need to be aware of it. You do not have to eat street food or at McDonald. You also do not have to gave a gym, you can workout anywhere with your physical body. There are simple principles, that you if you follow them, health will follow as well.
You can always get clean water anywhere, there are in fact health food stores and organic restaurants all around the world. You can search them using an applicationwebsite called "HappyCow" which can show you healthy options of food anywhere you will be in the world.
I urge you if you really want to travel.  If it's something very intriguing, a dream of yours. Do not let all the lies beliefs and stories in your head of why you can't do it stop you, and find reasons of why you can do it. I hope I helped eliminating at least one story or one myth for why travelling is not possible and then show you ways where traveling is possible.
Leave your thoughts in the comments.