Importance Of Scheduling Fun Time

Yuli Azarch | October 12, 2015 | 2 Comments on Importance Of Scheduling Fun Time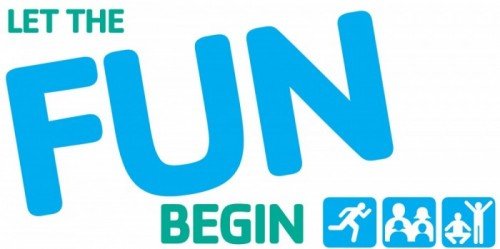 Fun comes first. It's really important to make time for some fun things in life, to enjoy yourself, to relax, to go on vacation, get a massage and just a good time in general.  Sounds like something you would want to do more often? Hell yeah!
It's never good for life and your days to be only about work all day\month\year long, and it can be quite easy to lose sight of things of why you are doing it when you are focused on work too much. You can get burned out. You want to be sustainable and look at your business as a marathon and at yourself as well, so you could enjoy and operate and do whatever it is you are doing on the long-term, and not only on the short-term.
I love doing every day something fun, something that will fulfill you. It will give you so much more balance in your life. Other than just working and burning yourself out on a regular basis and it also has a magic and it actually works both ways and affects you a lot more positively on your work, and will turn you to a more effective person. It can be small things, but its very important to have those. And every day I have something which is fun, I take care of myself first and then I go and take care of my business.
At the beginning of the year just schedule right away first thing some vacation time. For fun trips. Schedule fun time. You'll have some things to expect for the future during your work as well which can add a layer of excitement.
I think it's a real problem with people working too much and I'm all for working hard, but more importantly for working smart. There is such a thing as working too much and working too hard and it can be a serious problem and drawback if you're trying to make it online. Because you can be all day working too much, you can be all day on your computer, thinking you are making some huge progress. I have had those times myself, where I worked up to 16 hours a day and I was all day on the computer, but at the end of the day and week I didn't really have much progress with my business. Those days were days where first thing in the morning within the first ten minutes that I open my eyes, I was already on my computer starting getting email, answering things. And I noticed I was going all day until when it was 12 am and it's time to go to sleep. And I was going for such a long a time and I wasn't happy, I wasn't fulfilled and you know, funny thing is I wasn't making any such big progress.
I started making huge progress when I started travelling, more results actually. So working twelve, fourteen, sixteen hours days usually did not give me the results I wanted. It's a lesson I learned myself, that's what works for me. After I started travelling, my working time reduced dramatically, and by working a few hours a day, I became way more productive then when I was working 16 hours a day. I was travelling, I was having fun, I started doing awesome things, I was fulfilled, and when I knew I only have a limited time in front of the computer: SHIT GOT DONE!
I am still very for working hard at times, consistency and over-working others can be a huge benefit. If you're working for a long time, I find the following to be very beneficial:
To take breaks. Relax, breathe some air, enjoy yourself a bit and after this  you can come back to whatever thing you were working on.
Mobilize: You are probably sitting on a chair too much. Move out of the chair. Move your body. Squad. Wake up your muscles.
5 Minute Action Steps: Go schedule a fun trip or a fun activity that can be easily be inserted into your schedule.
2 responses to "Importance Of Scheduling Fun Time"