How To Live Like A King Below $1101 Per Month In Thailand

Yuli Azarch | July 18, 2015 | 1 Comment on How To Live Like A King Below $1101 Per Month In Thailand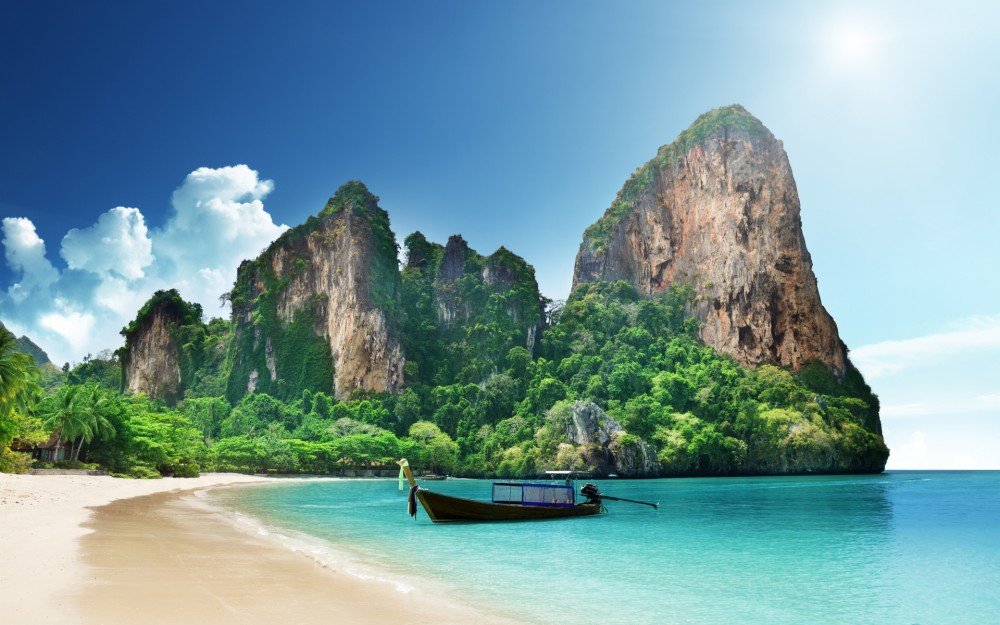 There are some places in the world where you can abuse the currencies difference to the maximum when you are earning USD and you work online, places that are dirt cheap, while in the same time amazingly beautiful where you can have a fantastic lifestyle. The beautiful thing of travelling & working online is you actually save money. I am located right now on a beautiful island called Koh Phangan at Thailand, and this place is one of them.
My monthly expenses are way below $1500 and I'm living like a king. I am having a dream lifestyle. So how do I do it and what is a breakdown of my expenses? Let me get into it.
1) One month rental of a place by the beach: $450. My place is 10 meters from the beach, and I run every morning to the sea when I wake up. I have my own kitchen, and views to the sea, and this includes quick Wifi, cleaning, air conditioner, and some nice dogs that live here:
throughout the island there are many, different beaches where you can rent for cheaper as well. Wonderful places either inside a jungle, or by the beach.
2) Monthly food expenses: $450. This is a pure estimate, since every day I eat a bit differently, and I don't calculate with a notepad to the last dollar exactly how much I spend, so this is an exaggeration in fact.  And these are the costs of me eating only at restaurants, eating everything I want. I am probably paying cheaper now. I care about the food I put into my body and I do not at 'cheap' places with bad food, so I always eat only at places where they have tasty, fresh food & preferably organic (Unfortunately, not always can happen when travelling, but you will surprised that organic food & restaurants is very popular worldwide)
Prices of the food:
A buffet at an organic health store restaurant: $4, which includes everything you want (The freshest ingredients)
One fresh Thai Young Coconut: $1
Fruits: $1
3) Monthly massage budget: $70. This blog post is about living like a king, no? And kings should get massages. The Thai massage is the best massage I have ever done and tried around the world. A fully body massage here costs $7. So for 10 massages for the month, the monthly expense is seventy dollars. The length of the massage is one hour and I highly recommend it (No, this is not a happy ending massage. I do not like those. This is purely a Thai Massage, as I know many of you are wondering… Best thing for your muscles)
4) Motorbike rental for one month: $60. You can drive freely throughout the whole island with the motorbike, otherwise, it is very hard to move around. A full tank costs $2 of gas.
5) Monthly yoga budget: $70. Signed up for 10 yoga classes at a close yoga center of where I am staying. I decided not go for a full month Yoga camp, as this is too time intensive (6 hours daily x 6 days per week), and would enjoy more doing every other day a 2 hour yoga class.
If you add up my numbers, my current monthly expenses are: $1100. You can play with this numbers, depending where you stay, how much massages do you do, if you even rent a bike, and how much you eat. For my lifestyle, where I feel like a king, without any limits, is a mere $1100, a lower budget from what people pay to live in your home town in a big EuropeanAmerican city usually. This includes eating as much as I want, doing the activities as much as I want.
This post is for the people who really want to travel, and I am guessing, want to do it in style and don't have a lot of money. You better be earning more money and working on it, harnessing your full human being potential, but if you're out of money you can either just save or if you don't have any money, you can do it in such places and have an outstanding lifestyle.
You can lower the expenses by x2 actually quite easily, and get to a $500 monthly budget, and live really good in that place as well.
More General Tips For Saving When Travelling:
– Rent places for longer periods. 2-4 weeks at least in a place. Hotels are more expensive and smaller and do not provide the same comfort of a rental apartment.
– Ask locals for recommendations of places to eat and do activities. You can easily find food x2 more expensive, or massages more expensive, while getting lower quality. More money or more expensive does not equal better when travelling. Most places are gained towards tourists, who are going for a vacation and do not care spending an extra buck or two.
Thailand is a tropical paradise in my opinion. Please share your thoughts in the comments.
One response to "How To Live Like A King Below $1101 Per Month In Thailand"