Digital Nomad Lies Revealed: Do We Really Work On The Beach?

Yuli Azarch | March 8, 2016 | No Comments on Digital Nomad Lies Revealed: Do We Really Work On The Beach?
Too many people get excited from a photo of a laptop, and the beach behind it. Here are the first pictures that you can see when typing "Digital Nomad" under Google Images: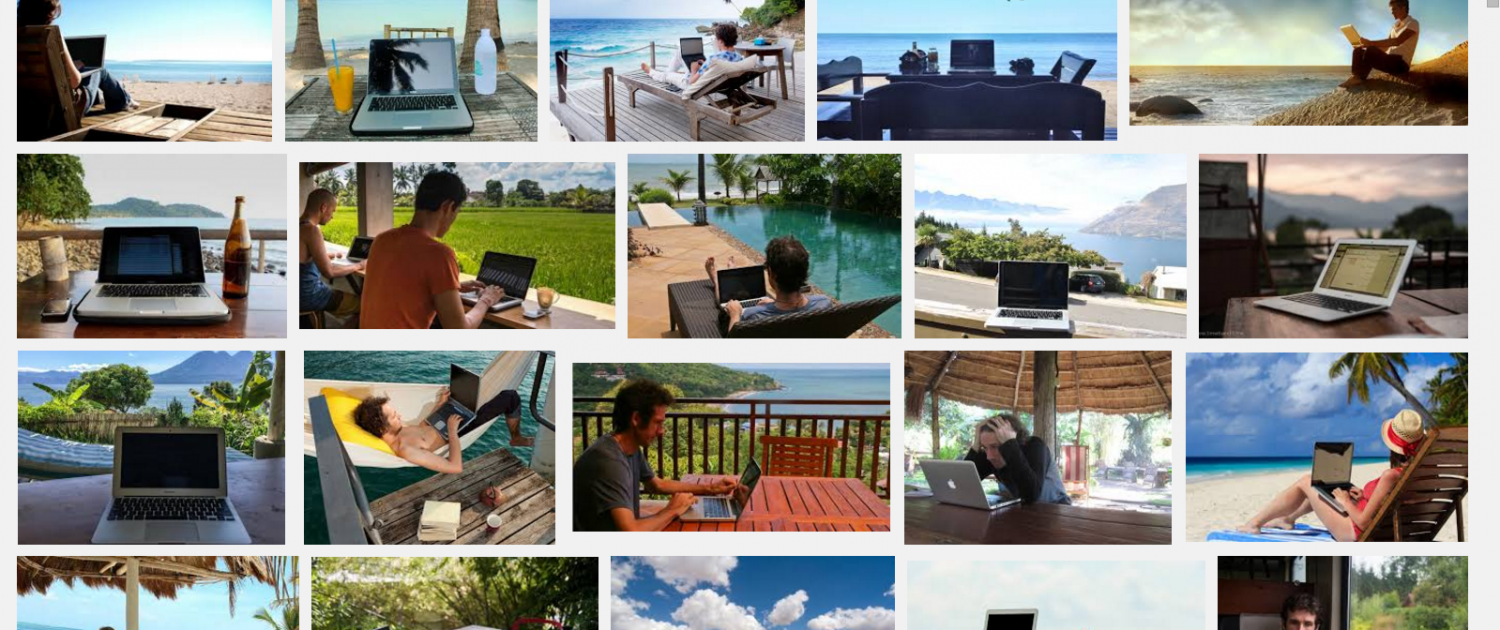 I am here to destroy your dreams (Sorry), and to tell you that it's all in my opinion… BULLSHIT.
Don't get me wrong, even I sometimes upload some photos of those to Facebook. They are catchy, people love them, and people think that's how people work. The reality, unfortunately for some of us, is just not the same. That's not really how I work, and I never see people do real productive work on the beach.
Yea, you can be very close to the beach. In the moment of writing this article, I am 5 meters from my left to the sandy beach here in Koh Phangan, Thailand, and 15 meters to the actual sea. However, it doesn't mean I am actually working in front of the sea when I am working.
There is just too much sun when you are on the beach. This is literally next to impossible to actually do something on the computer. Most of those pictures are just that. Pure pictures.
For me personally, it's very unproductive working when lying down, or sitting in a bad posture. I don't see how good productive work can happen in those positions while lying down in your hammock, or lying down on the beach. I personally work only standing as well and find it helps me be even more productive.
I need to be alone most of the times to produce good work. There may be too many distractions on the beach, which can get quite crowded at times, or noisy.
Here, on the other end, is a real photo of my working station, I have had in Cancun, Mexico. Less sexy than the photos when you google "Digital Nomad", but that is much more real. This house was actually on a private beach, and I had a beach access in the house. The lifestyle was pretty amazing, but I wasn't ON the beach, working, that's just not true.
How your office looks like if you are a digital nomad?