2015 Year Goals Update + 2015 Reflection And Lessons

Yuli Azarch | January 1, 2016 | No Comments on 2015 Year Goals Update + 2015 Reflection And Lessons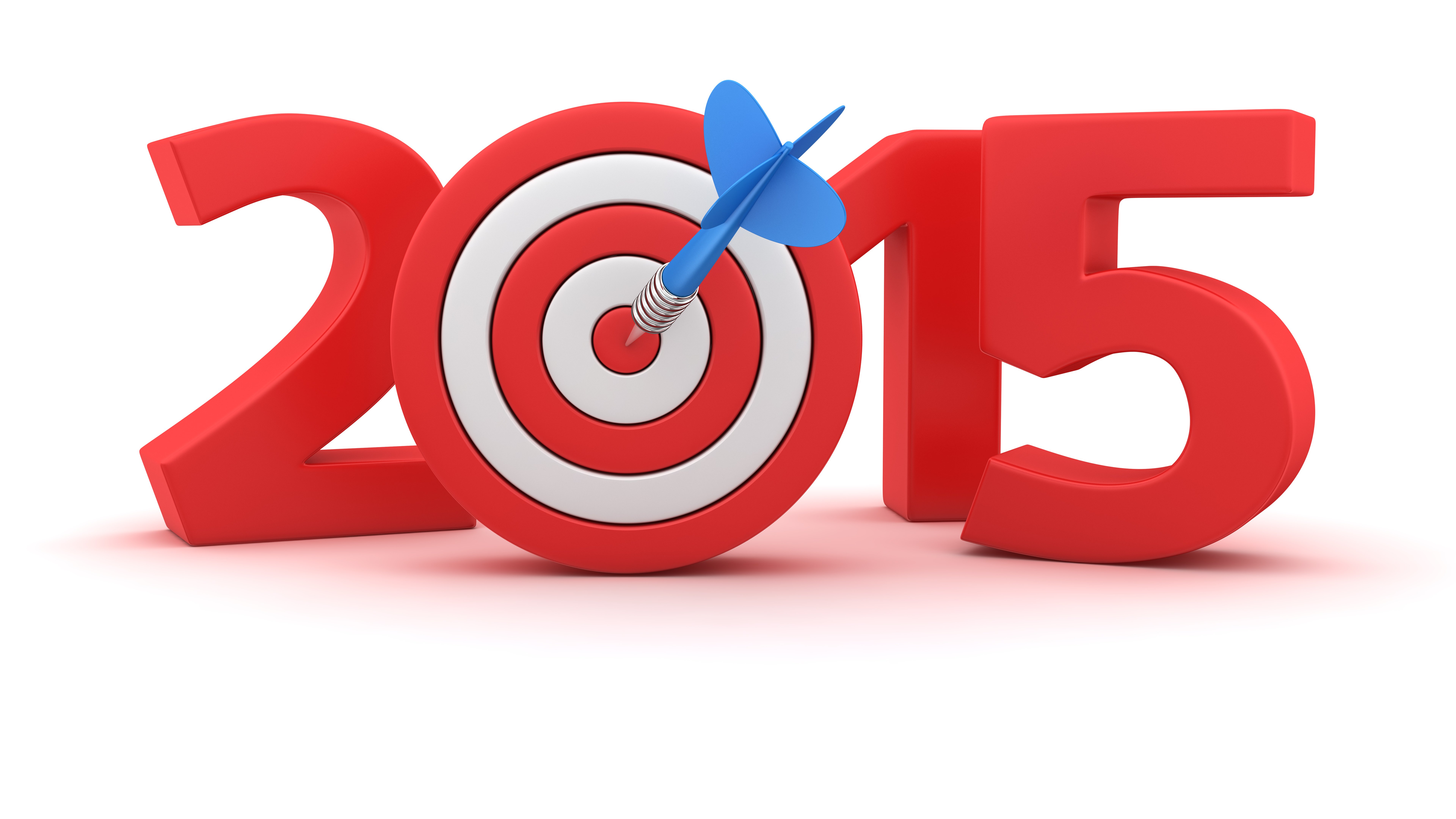 I had some crazy travel schedule in the last few weeks, which prevented me from focusing on writing for my blog, and I am going to return doing that on a consistent basis in 2016.
I wrote down my 2015 year goals a year ago (Check out my 2015 year goals) and would like to bring an update of what I have done throughout 2015:
Before getting down to my goal updates, I would like to share some key wins\lessons\distinctions I have had during the year of 2015 in relation to my goals:
In 2015, I have broken my record of how much money I earned per month and per year. In November, I have made an all-high of $16K+.
In 2015, I learned what success means to me. So many of us are pursuing this big thing of success, but when it boils down to get a clear specific definition of what it is, almost nobody can answer it and remains stumped when asked that question. Hearing what success means to very successful people gives you a different perspective as well on what rules people have in their minds. Here is my definition which I came up with: "Success is living on my own terms. Success is feeling energetic and alive and healthy and vibrant. Success is being a good and giving person. Success is being grateful"
I don't work well with having too many goals, and having my top 3-5 goals so I can look them on a daily basis work much better than me. I am still going to set up lots of goals, but the focus should always be on my top 3, because we have a limited amount of focus and energy we can put out.
In 2015, I failed to reach my financial goals, which is OK, because I have set my goals higher then where I was, and you should always do that, and I'll continue doing that because you can fail a lot on the way but you will keep learning. If you have learned even one thing and gave you 100%, there is no real failure, and I am actually succeeding and way ahead of many others.
I didn't get to 100% of the goals I set up to myself, but still 2015 was the best year of my life without a doubt. If we put it in numbers, it is better to set yourself high goals, such as getting to 100, and get to 70, then to set a low goal of getting to 20 and getting to it.
HEALTH & FITNESS:
– I will easily weight 80 kg, all muscle, and below 12% body-fat, by December 31st, 2015.
I didn't get that exact goal, however, I was quite close. I have weighed 73 kg and my body fat was really low (I didn't count it). I need a constant access to a gym to get to that goal, and with travelling, I opt for doing other kinds of workouts. I did get stronger in 2015 then before and worked out consistently.
– I will easily be able to complete 20 pull-ups in a row, by July 31st 2015.
Didn't get this goal. The reason is quite simple: didn't practice it enough. In order to get to that, I need to do pull-ups on a daily basis almost and that is how I'll improve and get to 20. I need access to a gym and a pull-up bar, which is possible, but not so easy when you are travellingh since I am doing my workouts with my bodyweight most of the time.
– I will easily complete 4 mountains climbs, by November 31st 2015.
Didn't do it. In 2014, when I was travelling, I have had mountains just all the time around me since I was in South & Central America, and it was easy to do mountain climbing there. During 2015, I simply didn't have too much mountains around me, and it was quite tough to get that goal. I am planning on purposefully choosing where I travel in the next year so I can start doing more mountain climbing.
– I will easily complete a 1 month yoga camp, by September 31st 2015.
Didn't do a camp, but I did start doing yoga on a daily basis in Koh Phangan, Thailand in 2015. Finding a good teacher is key because it makes the whole difference. I have started doing Ashtanga Yoga in the mornings at 7:30 AM and the feeling afterwards was just amazing! My mind & body were nourished every time.
– I will easily complete a 5 day juice fast detox, to re-energize and re-vitalize my body, by June 31st 2015.
Done! Completed a 5 day juice fast in April which gave a restart to my body and I felt unstoppable and amazing right afterwards. Going to do another one in 2016.
– I will easily be 100% pain-free from a chronic back pain issue, every single fucking day, by December 31st, 2015.
Didn't do that. Still have this health problem over my head, but I have had improvements and will continue focusing on it in 2016.
– I will easily be able to squat and deadlift 120kg, by December 31st 2015.
Didn't get that goal. As with my other health & fitness goals, it requires a gym and practising on a regular basis. That is the only way to improve. I have had one month where I lived in Chiang Mai, Thailand, in 2015, where I had access to a gym. During that time, I improved my squats & deadlifts and got to 100KG of deadlift and 70KG of squatting. I need to set-up different goals for my health & fitness if I know I'll know have or go to a gym through the year due to my travelling, but I am pretty confident that with all year around access to a gym, I would get to those numbers.
FINANCES:
– I will easily be making $50,000 per month from my online businesses by December 31st, 2015.
Didn't fully get there. However, I learned so much this year, and built many new bases that will allow to get to the goal in 2016.
– I will easily have saved at least $100,000 as mass capital for my investments by December 31, 2015.
Almost done! I need to get my December 2015 numbers kick in, but on the estimates it looks like I am standing at about $90,000 saved. One of the things that I learned about finances is that it doesn't matter how much you earn, but even more importantly how much you save & invest. That is where long-term wealth is. I feel like I am living luxurious lifestyle, but my expenses are pretty low, and most of my earnings are geared towards my investments and I have got my mass capital. That is a great place to be in.
BUSINESS:
– I will easily quadruple the size and income of each business I currently own and lead, by December 31st, 2015.
I have managed to quadruple one business of mine, and double another one. The rest didn't grow, but those that didn't quadruple weren't my main of focus. Where your focus goes, energy flows.
– I will easily finish launching my coaching programs courses, by February 31st 2015.
Done! I did finish creating my coaching program by Feb 31st, however, I stopped doing it because I didn't fully enjoy doing the coaching and shifted my focus afterward. Don't get stuck with your goals if you wrote them down. Be flexible enough and change them if you don't really want to do something.
PERSONAL:
– I will easily being able to complete a 60 seconds hand-stand anywhere in any place, by June 2015.
I got to 15 seconds of handstand. I was very consistent and doing it every day. I stopped working on it because I found that my posture is not ideal, and I am working now on my posture in my shoulders. Once I get it sorted out, I'll return working on my handstands and other gymnastic things which are just cool.
– I will easily finish watching the 7 wonders of the world (Man-made), by September 2015.
Almost done. I have only Taj Mahal left and watched all the other 6! I did set myself and write myself to see it by Sep 2015, but there is no point putting a goal just for the sake of the goal. I could flew to India to see the Taj Majal up until now, but I prefer travelling more calmly. I am in Asia now, and planning on going to India in a month, and will watch Taj Majal in the next 2 months and complete this one.
– I will easy install a new habit of a minimum of 5 minutes meditation per day, by February 2015.
Done that! But I stopped later in the year. I didn't find too much power in those 5 minutes. Mediation is great but I have decided to do it in other forms. When doing Yoga, you get a pose of relaxation towards the end of each practise, where you lay down for 5-10 minutes on the floor without talking. Seems to be that I am getting similar if not better results from that.
– I will easily go through Tony Robbin's "Personal Power II" 30 day program, by March 2015.
Done! Went through this program and it was just brilliant. Tony Robbins is a genius and my biggest mentor. I recommend everybody to go through his programs!
– I will easily read at least 15 new books, by December 31st 2015
Didn't do that. I read about 7 new books in this year. I want to read more in 2015, and need to create a new habit of 30 minutes of reading, which will allow me to read more information in the body. I did listen to plenty of podcasts during the year, which is kinda the equivalent of reading in a sense. If it counts, then I did "read" 15+ new books.
– I will easily wake up each morning and jump out of bed, happy, excited, passionate and grateful about my amazing life, by March 2015.
Done! Waking up in the morning became an excitement in 2015! Create an empowering morning routine you cannot wait to do, as well as create an interesting life, and you will be pumped up every single day and morning.
– I will easily post once per week a new blog post to this current blog, by December 31st 2015.
I wasn't consistent as much as I wanted in 2015. I have had some periods where I didn't write to the blog and others where I was more consistent. I will be more consistent in 2016.
RELATIONSHIPS:
– I will easily find an amazingly sexy girl that I will start dating on a regular basis, by July 31st 2015.
Done! Found the love of my life a few days into 2016, and we are together for a year now. I am extremely happy and that is the biggest thing that happened to me throughout the year of 2015.
– I will easily keep in touch and maintain the relationships with my best friends, and family, by December 31st 2015.
Done! Even though I am travelling all the time, I am keeping in touch with my friends & family through Whatsapp\Facebook\Skype and there are no excuses not to stay in touch today with the technology we have.
CONTRIBUTION:
– I will easily help at least 50 people to create any kind of online income, by December 31st 2015.
I coached only 3 people in 2015. As mentioned in my goals above, I stopped focusing on that since I didn't enjoy doing it too much, and it was taking too much of my time. All 3 people who I coached are making money online on a monthly basis, which makes me quite happy and proud!
– I will easily donate $10,000 to a worthwhile charity, by December 31st 2015.
Didn't do that. I need to research
LIFESTYLE:
– I will easily continue traveling around the world, if I wish to, by December 31st 2015.
Done! In 2015, I have visited the following countries: Guatemala, Belize, Mexico, Italy, England, Cyprus, Israel, Jordan, Thailand, Laos, Cambodia, Hong Kong, Philippines, Singapore, Vietnam, Russia – I consider my life to be pretty amazing and I love travelling.
How was your 2015? Stay tuned for my 2016 goals.